The Benefit Assessment of the Physiotherapy Sessions for Children with Autism Spectrum Disorder
Abstract
Background. Children with autism disorder show atypical preference for non-social stimuli. Therefore, the deficits of social communication and social interest are primary and usually named features for the Autism Spectrum Disorder (ASD). The main idea of the present work was to show that the physiotherapy sessions (PS) were some of the ways that could improve the physical condition of children with ADS. Moreover, the application of such programs increased self-esteem, communication skills and permitted a better adaptation and integration within society.
Methods. Eleven children attending kindergarten for children with special needs participated in this investigation. The inclusion criteria were a clinical diagnosis of ASD. All participants had F 84.0 code in their cases and were specified for grade II autism disorder according to the American Psychiatric Association (2014). The investigation process consisted of four stages: the initial testing, the application of the physiotherapy program (PS), the post-application testing and the analysis, interpretation and comparison of obtained results. The investigation process was applied for six weeks.
Results. After PS applications, the children's balance improved by 21.32%, coordination – 23.36%, physical and functional abilities such as speed (13.18%) and explosive leg strength (37.14%).
Conclusions. The physiotherapy sessions improved the physical condition of children with ADS: balance, coordination, functional abilities and the explosive leg strength. The capability to do physical exercises in a group, at home or in individual sessions with specialist improved as well.
Keywords:  pre-school children, individual physiotherapy program, social skills.
Downloads
Download data is not yet available.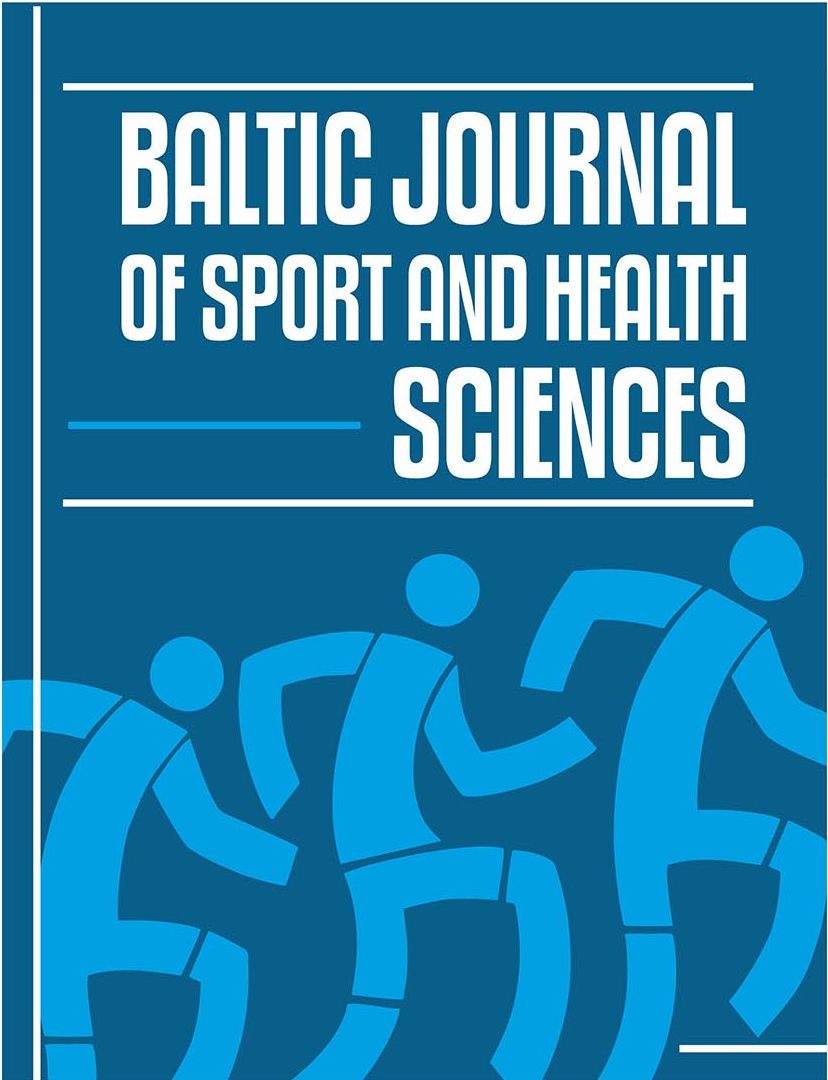 Downloads
How to Cite
Draudvilienė, L. ., Sosunkevič, S. ., Daniusevičiūtė-Brazaitė, L. ., Burkauskienė, A. ., & Draudvila, J. (2020). The Benefit Assessment of the Physiotherapy Sessions for Children with Autism Spectrum Disorder . Baltic Journal of Sport and Health Sciences, 3(118), 25-32. https://doi.org/10.33607/bjshs.v3i118.971
Section
Health, Rehabilitation and Adapted Physical Activity
License
Each Article is an original contribution and not plagiarized/copied from any source/individual. It does not contravene on the rights of others and does not contain any libellous or unlawful statements and all references have been duly acknowledged at the appropriate places.
The article submitted only to Baltic Journal of Sport and Health Science, and it has not been previously published or submitted elsewhere for publication in a copyrighted publication.
The Author hereby authorizes the journal to edit, modify and make changes in the Articles/Research paper to make it suitable for publication in Baltic Journal of Sport and Health Science.
The Author hereby assigns all the copyright relating to the said Article/Research Paper to Baltic Journal of Sport and Health Science.
The Author has not assigned any kind of rights to the above said Article/Research Paper to any other person/Institute/Publication.
The Author agrees to indemnify Baltic Journal of Sport and Health Science against any claim legal and/or otherwise, action alleging facts which if true, constitute a beach of any of the foregoing warranties.