Heart Rate Reactivity to Mental Stress in Athlete and Non-Athlete Children
Abstract
Background. Research suggests that exercise training and/or physical fitness may be associated with lower heart rate reactivity and faster recovery from psychosocial stress. This relationship was rarely studied in children despite the potential protective role of physical activity in stress that may start in early life stages.
Methods. In this laboratory investigation we examined 18 athlete and non-athlete children before, during and following exposure to mental stress which consisted of the Stroop Color Word Task and a mental arithmetic task, both distracted by classical music, in a counterbalanced research design.
Results. The results based on absolute heart rate measures suggested that athletes exhibited lower heart rates in the stress-anticipation period as well as during the stress period than non-athletes. However, based on relative measures these differences vanished. The two groups of children did not differ in perceived arousal, perceived stressfulness of the mental tasks, and the self-reported feeling states before and after stress. Further, they did not differ in their performance on the two stress-eliciting active-coping tasks as indicated by the number of correct answers.
Conclusion. These results appear to suggest that athletic status in children is unrelated to heart rate reactivity and other subjective psychological experiences before, during and after acute psychosocial stress. 
Keywords: adolescent, exercise, fitness, physical activity, relative measures.
Downloads
Download data is not yet available.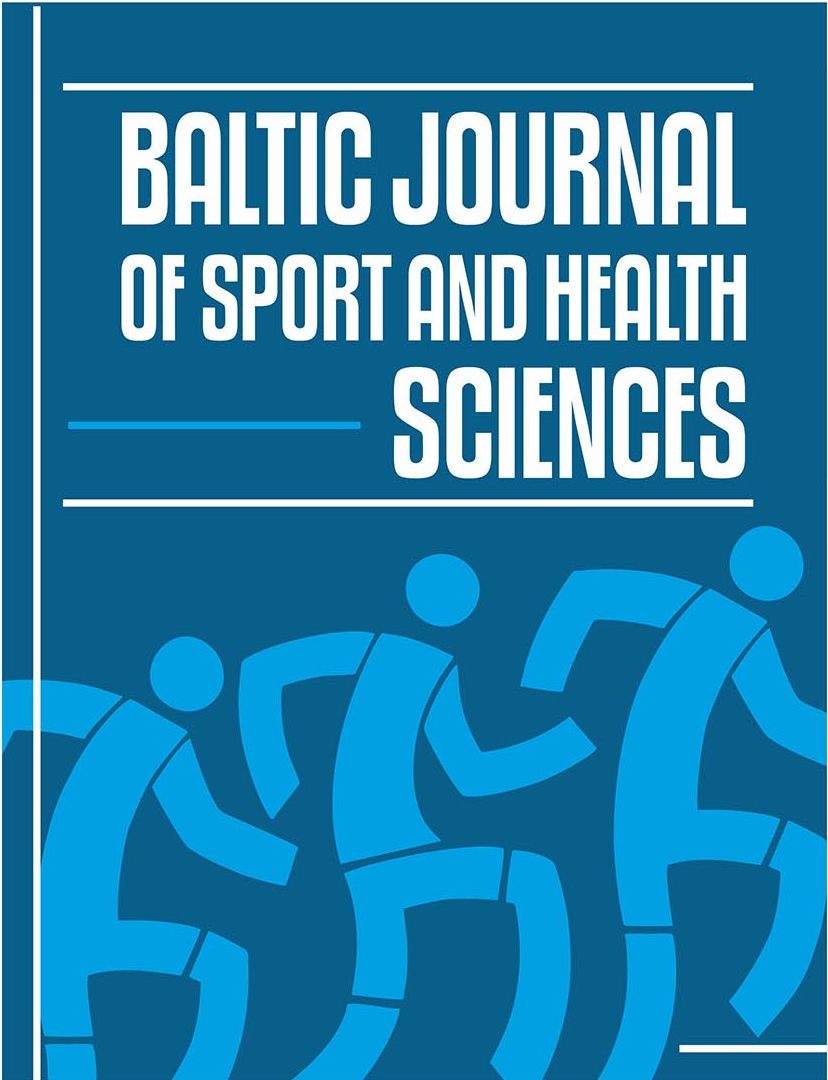 Downloads
How to Cite
Ábel, K., Szabó, A. R., & Szabo, A. . (2020). Heart Rate Reactivity to Mental Stress in Athlete and Non-Athlete Children . Baltic Journal of Sport and Health Sciences, 3(118), 4 - 12. https://doi.org/10.33607/bjshs.v3i118.969
Section
Health, Rehabilitation and Adapted Physical Activity
License
Each Article is an original contribution and not plagiarized/copied from any source/individual. It does not contravene on the rights of others and does not contain any libellous or unlawful statements and all references have been duly acknowledged at the appropriate places.
The article submitted only to Baltic Journal of Sport and Health Science, and it has not been previously published or submitted elsewhere for publication in a copyrighted publication.
The Author hereby authorizes the journal to edit, modify and make changes in the Articles/Research paper to make it suitable for publication in Baltic Journal of Sport and Health Science.
The Author hereby assigns all the copyright relating to the said Article/Research Paper to Baltic Journal of Sport and Health Science.
The Author has not assigned any kind of rights to the above said Article/Research Paper to any other person/Institute/Publication.
The Author agrees to indemnify Baltic Journal of Sport and Health Science against any claim legal and/or otherwise, action alleging facts which if true, constitute a beach of any of the foregoing warranties.