Doping Prevention in Sport: Overview of Anti-Doping Education Programmes
Abstract
Background. As doping can damage the sports industry, it is fundamental for athletes to engage in the anti-doping education programs and understand the anti-doping rules. The purpose of this article was to provide an overview of research focusing on anti-doping education.
Methods. Scientific research analysis was done by focusing on doping prevention and education programs.
Results. Anti-doping education should focus on young athletes, involve family members, friends and coaches. In relation with anti-doping programs which concentrated on health education and informative knowledge, moral and ethical behaviour based anti-doping education was believed to be more effective in actual doping behaviour of athletes. Since coaches could be potentially influencing athletes' doping behaviour, there should be a collaboration of sports organizations and policy makers in order to help coaches operate within anti-doping rules by creating certain doping prevention programs.
Conclusions. Research studies which examine athletes' belief system and provoke critical thinking in athletes about using banned substances in sport might be more effective in preventing doping than programs focusing only on health education.
 Keywords: anti-doping, doping, education, prohibited substances.
Downloads
Download data is not yet available.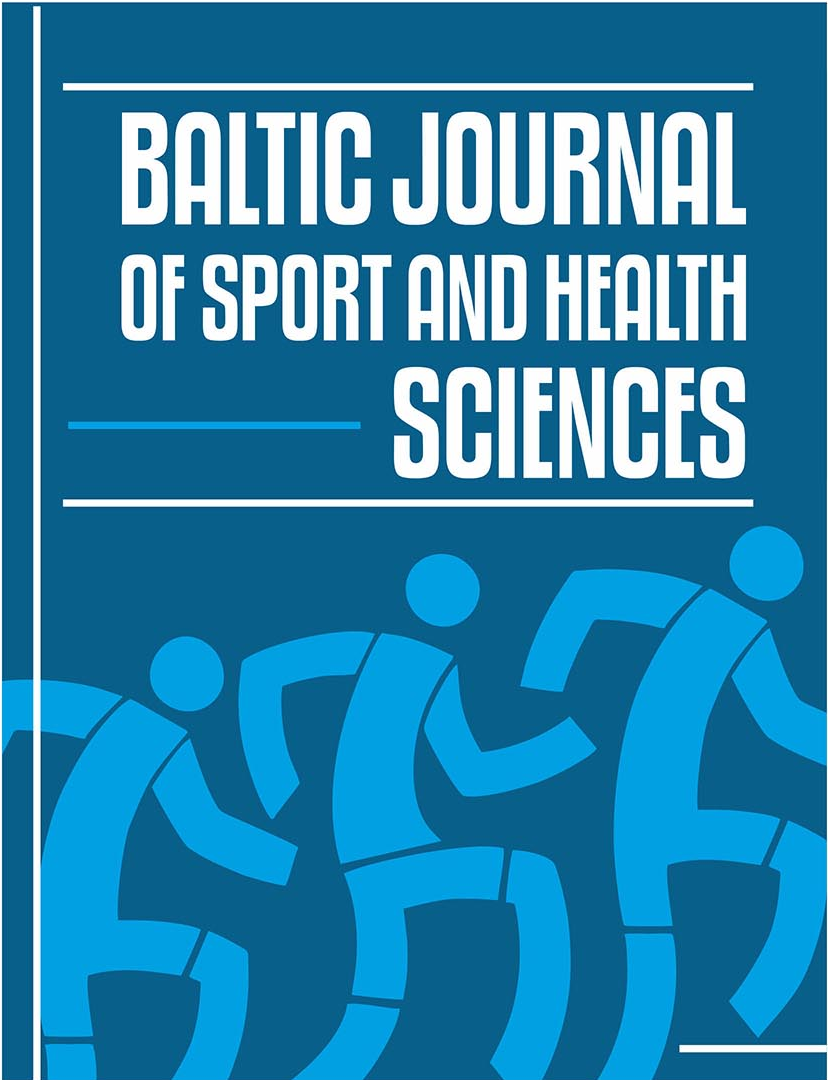 Downloads
How to Cite
Sipavičiūtė, B., Šukys, S., & Dumčienė, A. (2020). Doping Prevention in Sport: Overview of Anti-Doping Education Programmes. Baltic Journal of Sport and Health Sciences, 2(117). https://doi.org/10.33607/bjshs.v2i117.916
Section
Social Sciences in Sport
License
Each Article is an original contribution and not plagiarized/copied from any source/individual. It does not contravene on the rights of others and does not contain any libellous or unlawful statements and all references have been duly acknowledged at the appropriate places.
The article submitted only to Baltic Journal of Sport and Health Science, and it has not been previously published or submitted elsewhere for publication in a copyrighted publication.
The Author hereby authorizes the journal to edit, modify and make changes in the Articles/Research paper to make it suitable for publication in Baltic Journal of Sport and Health Science.
The Author hereby assigns all the copyright relating to the said Article/Research Paper to Baltic Journal of Sport and Health Science.
The Author has not assigned any kind of rights to the above said Article/Research Paper to any other person/Institute/Publication.
The Author agrees to indemnify Baltic Journal of Sport and Health Science against any claim legal and/or otherwise, action alleging facts which if true, constitute a beach of any of the foregoing warranties.