Physical Exertion Monitoring: Elite Athletes Modify their Coach's Task
Abstract
Background. The objective of this study was to establish how accurately elite athletes carried out the task of a
coach to perform an exercise at a given intensity.
Methods. Cardiovascular indices were registered and analysed during a two-step research process. Two groups
including six well-trained long-distance runners and 21 healthy non-athletes performed graded stress exercise up to
the inability to continue the task. Runners took part in the second study in which heart rate and running pace were
recorded during an aerobic training session.
Results. Research findings showed that athletes demonstrated higher physical performance, but the maximum
heart rate values achieved in the last fatigue phase did not differ significantly between the groups. No ischemic
events were observed in elite athlete group during the entire physical test. Relatively stable heart rate indices in the
maximal physical load step were observed in both groups, but heart rate indices were significantly lower during all
physical load steps in the group of elite runners.
Conclusions. Elite athletes carried out the coach's task only in the first phase of running and further modified
the task by maintaining the stability of the cardiovascular system.
Keywords:  training, cardiovascular system, functional state, heart rate.
Downloads
Download data is not yet available.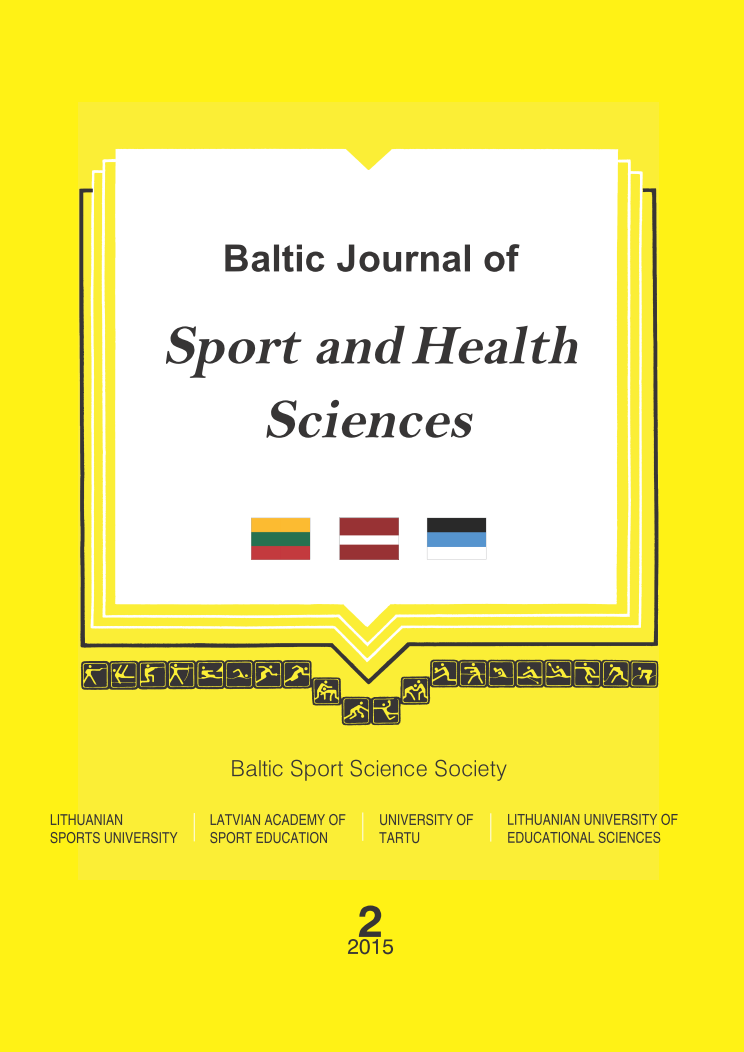 Downloads
How to Cite
Sujeta, A., Poderienė, K., & Poderys, J. (2018). Physical Exertion Monitoring: Elite Athletes Modify their Coach's Task. Baltic Journal of Sport and Health Sciences, 2(97). https://doi.org/10.33607/bjshs.v2i97.86
License
Each Article is an original contribution and not plagiarized/copied from any source/individual. It does not contravene on the rights of others and does not contain any libellous or unlawful statements and all references have been duly acknowledged at the appropriate places.
The article submitted only to Baltic Journal of Sport and Health Science, and it has not been previously published or submitted elsewhere for publication in a copyrighted publication.
The Author hereby authorizes the journal to edit, modify and make changes in the Articles/Research paper to make it suitable for publication in Baltic Journal of Sport and Health Science.
The Author hereby assigns all the copyright relating to the said Article/Research Paper to Baltic Journal of Sport and Health Science.
The Author has not assigned any kind of rights to the above said Article/Research Paper to any other person/Institute/Publication.
The Author agrees to indemnify Baltic Journal of Sport and Health Science against any claim legal and/or otherwise, action alleging facts which if true, constitute a beach of any of the foregoing warranties.