Foreign Language Anxiety in University Learning: Self-Perceptions of Students Engaged in Sports
Abstract
Background. Research aimed at the analysis of self-perceptions of students of foreign language anxiety in the classroom context in relation to its effect on foreign language acquisition. It focused on foreign language, as a skill needed for versatile education, which would lead to a successful career in sports or would aid in pursuing health enhancing leisure activities later in life.
Methods. The qualitative approach of research was adopted in this study. Twenty subjects involved in the study programs as Sports Coaching at the Lithuanian Sports University and Medicine at the University of Health Sciences participated in the research. A semi-structured interview was conducted by the researchers based on 10 open-ended questions about foreign language anxiety.
Results. Although the perceptions of students' own English language competence were found to be an important source of anxiety for the interviewed students, most of the respondents perceive the necessity of trying to cope with stress and anxiety themselves. In addition, instructors appeared to be creating the feeling of relaxation rather than being the anxiety-provoking ones in the classroom.
Conclusion. Awareness of the fact that FLA really exists and appears to be an obstacle for students' academic achievement needs to be acknowledged. To address this issue, collaboration rather than competition must be implemented as a tool in classes for further advancement in learning. Therefore, these measures might help to reinforce self-esteem and achieve better results in the foreign language classroom and, thus, in the overall goal of studies in the student learning process.
Downloads
Download data is not yet available.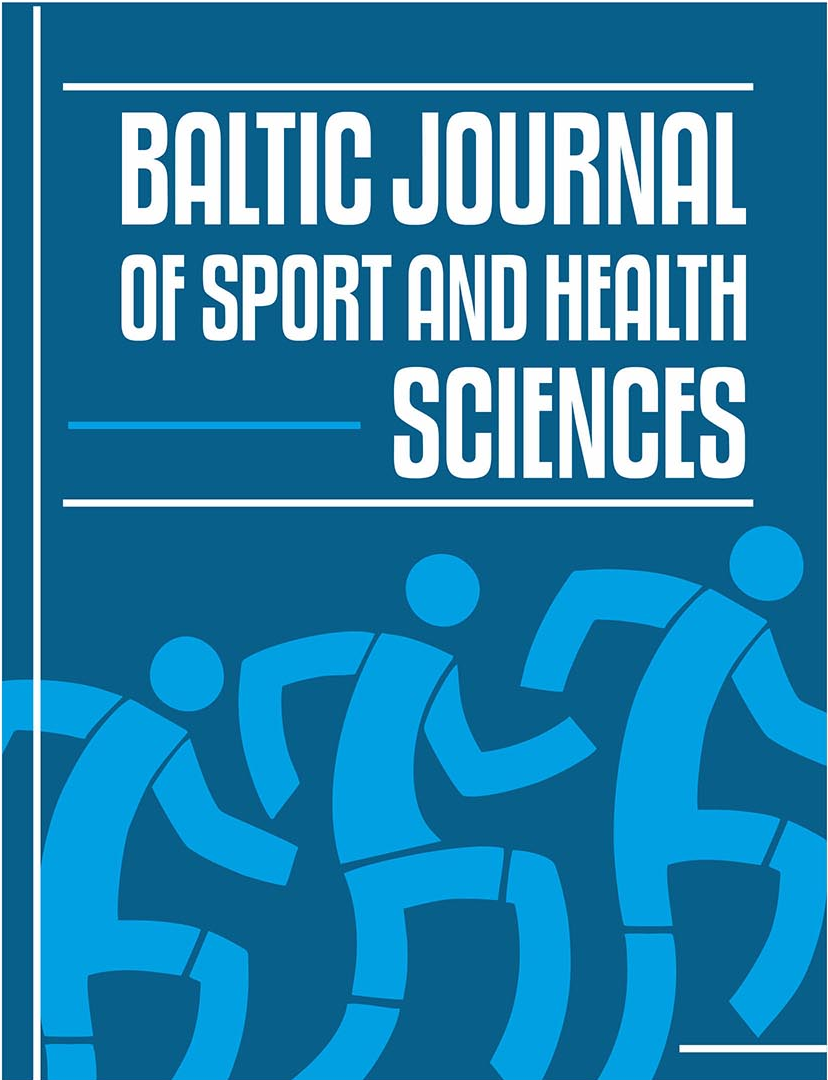 Downloads
How to Cite
Lileikienė, A., & Danilevičienė, L. (2019). Foreign Language Anxiety in University Learning: Self-Perceptions of Students Engaged in Sports. Baltic Journal of Sport and Health Sciences, 1(112). https://doi.org/10.33607/bjshs.v112i1.776
Section
Social Sciences in Sport
License
Each Article is an original contribution and not plagiarized/copied from any source/individual. It does not contravene on the rights of others and does not contain any libellous or unlawful statements and all references have been duly acknowledged at the appropriate places.
The article submitted only to Baltic Journal of Sport and Health Science, and it has not been previously published or submitted elsewhere for publication in a copyrighted publication.
The Author hereby authorizes the journal to edit, modify and make changes in the Articles/Research paper to make it suitable for publication in Baltic Journal of Sport and Health Science.
The Author hereby assigns all the copyright relating to the said Article/Research Paper to Baltic Journal of Sport and Health Science.
The Author has not assigned any kind of rights to the above said Article/Research Paper to any other person/Institute/Publication.
The Author agrees to indemnify Baltic Journal of Sport and Health Science against any claim legal and/or otherwise, action alleging facts which if true, constitute a beach of any of the foregoing warranties.