The Peculiarities of Motivation for Applying for Master's Level Studies Referring to Gender, Age, Graduated University and Academic Records
Abstract
The reform of education system and therefore the reform of higher education system became necessary after Lithuania
had become an independent country. Since 1991 we have had a three-level system of higher education (studies of
Bachelor, Master and Doctoral degrees). Discussions about learning motivation of adults are not so frequent in higher
education didactics. We feel duration of theoretical and empirical research in this field, thus our article is devoted to
present a little segment of the long-lasting research about evaluation of changes in structure of students' learning
motivation for Master's level studies. The aim of this article is to discuss the motives for enrolment to the Lithuanian
Academy of Physical Education (LAPE) Master's studies in 2003, referring to such criteria as graduated university,
age, gender and academic records of Bachelor's studies. 253 persons who had officially applied for enrolment to the
LAPE and agreed to fill in the questionnaire. In the study the following research methods were applied — questionnaire
survey, statistical analysis. Some differences of female and male, older and younger persons were determined
investigating peculiarities of motivation for applying for Master's studies at the Lithuanian Academy of Physical
Education.
Keywords: graduate studies, motivation for applying for studies.
Downloads
Download data is not yet available.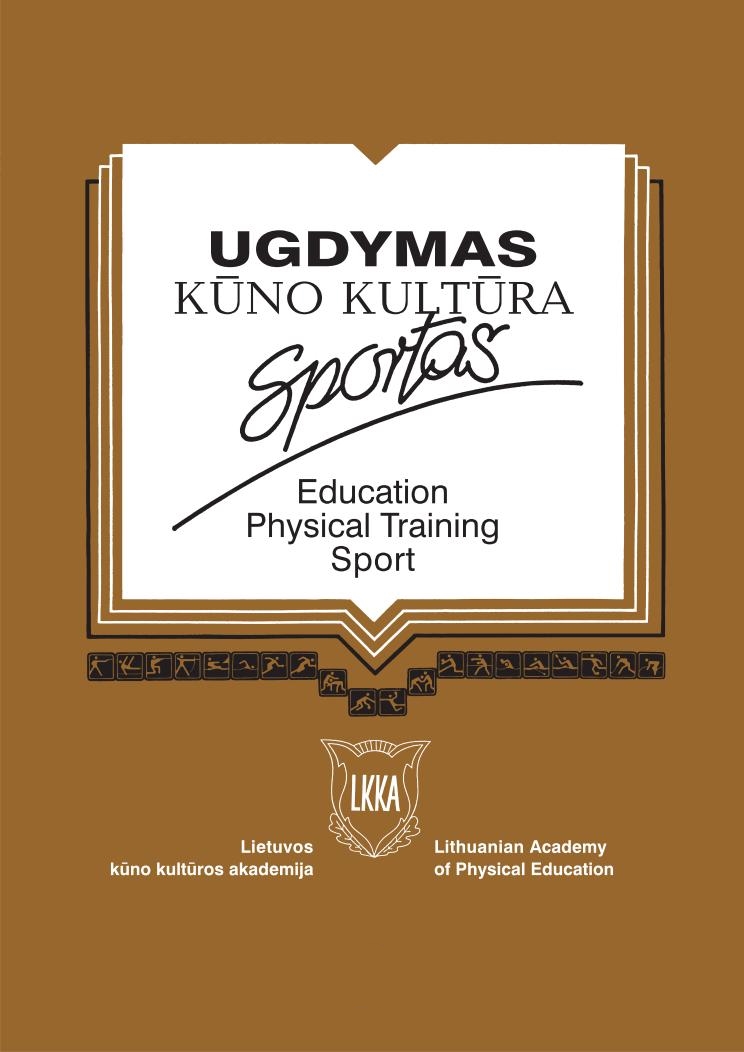 Downloads
How to Cite
Šeščilienė, I. M., & Tilindienė, I. (2018). The Peculiarities of Motivation for Applying for Master's Level Studies Referring to Gender, Age, Graduated University and Academic Records. Baltic Journal of Sport and Health Sciences, 3(57). https://doi.org/10.33607/bjshs.v3i57.640
Section
Social Sciences in Sport
License
Each Article is an original contribution and not plagiarized/copied from any source/individual. It does not contravene on the rights of others and does not contain any libellous or unlawful statements and all references have been duly acknowledged at the appropriate places.
The article submitted only to Baltic Journal of Sport and Health Science, and it has not been previously published or submitted elsewhere for publication in a copyrighted publication.
The Author hereby authorizes the journal to edit, modify and make changes in the Articles/Research paper to make it suitable for publication in Baltic Journal of Sport and Health Science.
The Author hereby assigns all the copyright relating to the said Article/Research Paper to Baltic Journal of Sport and Health Science.
The Author has not assigned any kind of rights to the above said Article/Research Paper to any other person/Institute/Publication.
The Author agrees to indemnify Baltic Journal of Sport and Health Science against any claim legal and/or otherwise, action alleging facts which if true, constitute a beach of any of the foregoing warranties.