Manifestation of Social Identifications of Would-be Physical Education and Sports Specialists
Abstract
Research deals with the problem what social identifications are characteristic of the higher school students and how
they are related to other factors influencing them. Research object was the social identifications of students. Research
aim was to characterize the manifestation of social identifications of would-be physical education and sports
specialists and to reveal their links with the independent variables of the research. Research participants were 622
1—4 th  year students of the Lithuanian Academy of Physical Education, the faculties of Sports Education and Sports
Technologies. The social identifications of students were measured using M. Hooper (1976) Social Identification
Measurement Scale. The factor analysis of social identifications distinguished five factors. Social identifications
typical of would-be specialists of physical education and sports were linked to social prestige (wish to have a well-
paid job and be respected in the society), family (the roles of husband / wife, father / mother), age (importance of being
adult), nationality (importance of being Lithuanian) and political activity (wish to belong to or support a political
party). The distinguished social identifications were related to gender (girls compared to boys want more to be adults,
but their national identification is weaker), academic achievements (higher achieving students are more identified
with family, and it is more important for them to be adults), sports activities (students higher achieving in sports are
more identified with their nationality) and other sociodemographic indicators (better-off students want to be adults
more, and national identification is more important to those students whose parents are blue-collar workers and
farmers compared to the children of white-collar workers).
Keywords: social identifications, higher education, Social Identification Measurement Scale.
Downloads
Download data is not yet available.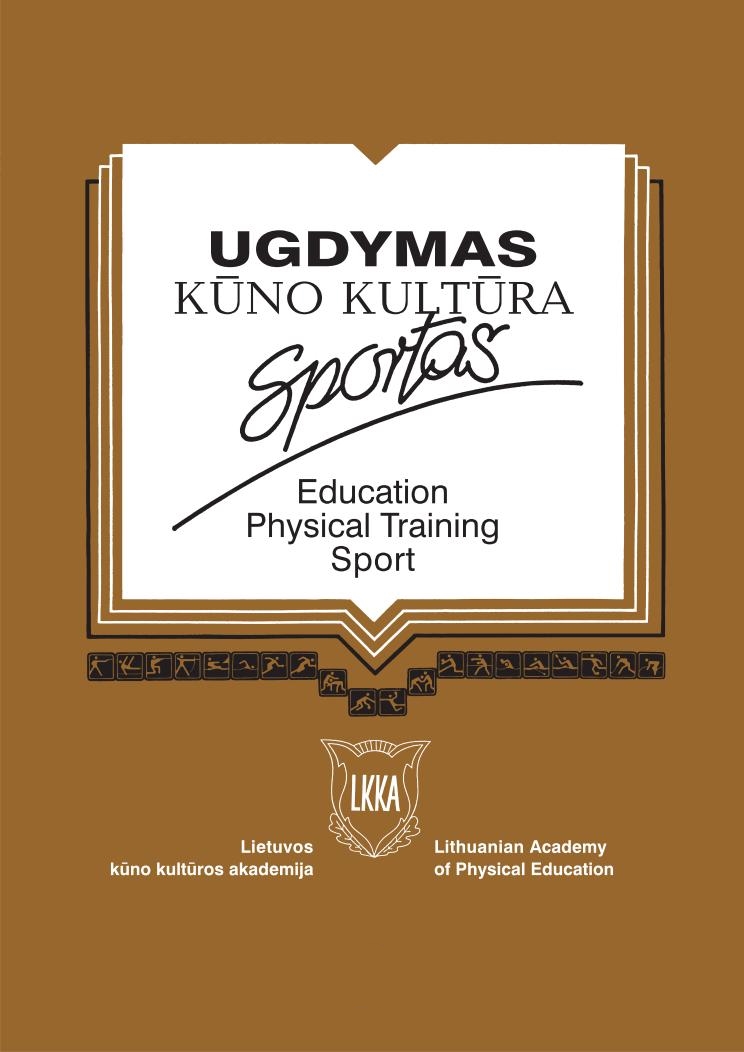 Downloads
How to Cite
Karanauskienė, D., & Kardelis, K. (2018). Manifestation of Social Identifications of Would-be Physical Education and Sports Specialists. Baltic Journal of Sport and Health Sciences, 3(57). https://doi.org/10.33607/bjshs.v3i57.634
Section
Social Sciences in Sport
License
Each Article is an original contribution and not plagiarized/copied from any source/individual. It does not contravene on the rights of others and does not contain any libellous or unlawful statements and all references have been duly acknowledged at the appropriate places.
The article submitted only to Baltic Journal of Sport and Health Science, and it has not been previously published or submitted elsewhere for publication in a copyrighted publication.
The Author hereby authorizes the journal to edit, modify and make changes in the Articles/Research paper to make it suitable for publication in Baltic Journal of Sport and Health Science.
The Author hereby assigns all the copyright relating to the said Article/Research Paper to Baltic Journal of Sport and Health Science.
The Author has not assigned any kind of rights to the above said Article/Research Paper to any other person/Institute/Publication.
The Author agrees to indemnify Baltic Journal of Sport and Health Science against any claim legal and/or otherwise, action alleging facts which if true, constitute a beach of any of the foregoing warranties.