Sport Participation Motivation of Athletes with Intellectual Disabilities
Abstract
Special Olympics have grown and became the largest worldwide provider of sport opportunities for individuals with intellectual disabilities. In addition, Special Olympics sport programs participation is associated with improved physical fitness and motor skills as well as increased self-esteem, self-confidence, social competence and positive self-perceptions. But there is still limited research regarding sport participation motivation in Special Olympics, so the aim of the study was to identify why individuals with intellectual disabilities have joined and continue to participate in Special Olympics program. This study evaluated sport participation motivation of 102 (60 males and 42 females) SO athletes aged 12 to 16 years (mean age 14.12, SD = 1.47). The sampling design was purposive in that participants had to meet criteria of mental retardation, to come from the same Kaunas region, and to participate in sport for 1—2 hours twice a week for a minimum 6 months. To measure sport motivation were used the Sport Motivation Scale (SMS) (Pelletier et al., 1995). The Lithuanian validation of this modified sport motivation scale (SMS) for persons with mild mental retardation was done by Sajute (2002). The results showed that Special Olympics sport participants expressed significantly greater identified regulation level (extrinsic motivation) than intrinsic motivation, and the mean score of external regulation (extrinsic motivation) was higher compared to intrinsic motivation. Results showed the most motivating factors for participants was winning ribbons and medals, fun, being pretty skilled and spend time with friends. While sport participation motives of athletes with intellectual disabilities varied, they were not so different between genders. No significant differences were found between genders. Our study supported the use of self-determination theory for the evaluation of motivation for participation in Special Olympics sport programs.
Keywords: intellectual disabilities, sport participation, extrinsic and external motivation.
Downloads
Download data is not yet available.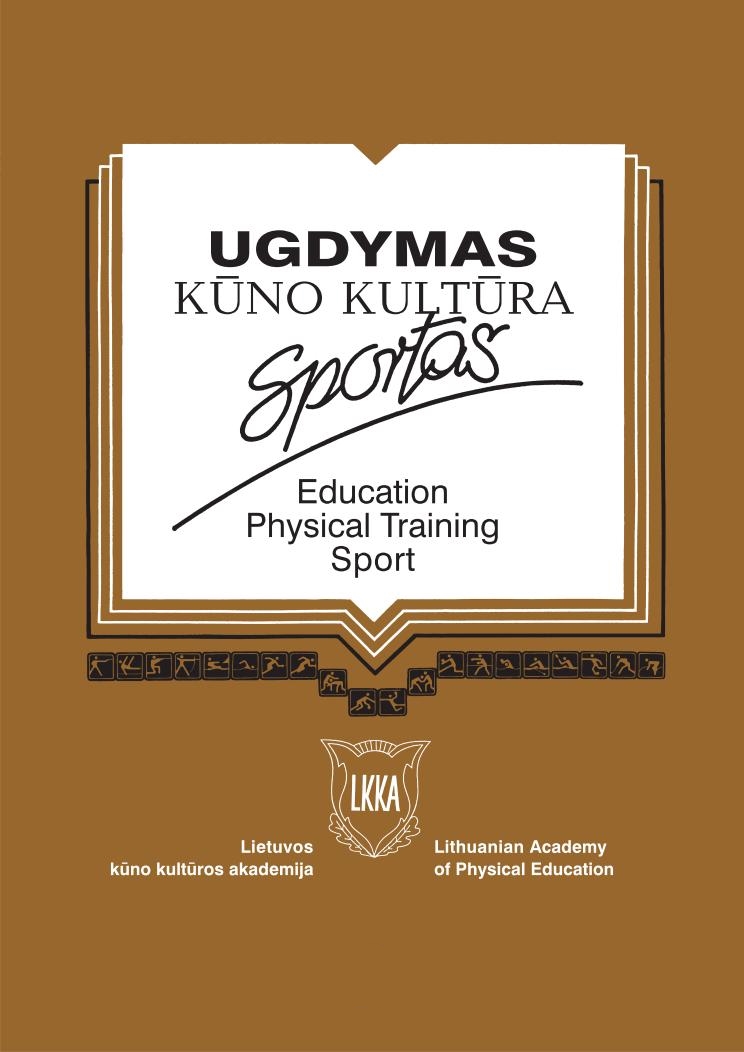 Downloads
How to Cite
Požėrienė, J., Adomaitienė, R., Ostasevičienė, V., Rėklaitienė, D., & Kragnienė, I. (2018). Sport Participation Motivation of Athletes with Intellectual Disabilities. Baltic Journal of Sport and Health Sciences, 3(70). https://doi.org/10.33607/bjshs.v3i70.490
Section
Health, Rehabilitation and Adapted Physical Activity
License
Each Article is an original contribution and not plagiarized/copied from any source/individual. It does not contravene on the rights of others and does not contain any libellous or unlawful statements and all references have been duly acknowledged at the appropriate places.
The article submitted only to Baltic Journal of Sport and Health Science, and it has not been previously published or submitted elsewhere for publication in a copyrighted publication.
The Author hereby authorizes the journal to edit, modify and make changes in the Articles/Research paper to make it suitable for publication in Baltic Journal of Sport and Health Science.
The Author hereby assigns all the copyright relating to the said Article/Research Paper to Baltic Journal of Sport and Health Science.
The Author has not assigned any kind of rights to the above said Article/Research Paper to any other person/Institute/Publication.
The Author agrees to indemnify Baltic Journal of Sport and Health Science against any claim legal and/or otherwise, action alleging facts which if true, constitute a beach of any of the foregoing warranties.