The Main Innovations in Education: in Pursue of Aims of Bologna (1999) and Bergen (2005) Processes
Abstract
 In the last decade of the 20th century, the term knowledge society started to be used as a way to convey the development of contemporary humankind. The discourse of knowledge that become actualised in activity (i. e. competence) became the most influential one. Competence was titled to be one of the major factors for competiteveness, and therefore competence started to be highly valued in organisations. Organisations nowadays (due to demographic changes, and to the need to pursue competetiveness at the global level) are encouraged to employ more actively the "treasure within", that is, the competence of employees. In this paper we aim to identify the main innovations of a professional in education in the framework of contemporary educational policy trends. There are several important innovations in education of professionals, and some of these innovations are directly related to the ideas that ground Bologna (1999) and Bergen (2005) processes. The important innovations in contemporary educational system concentrate on the increase of the cohesion between the changing world of activities and education. Therefore competences, study results (or learning outcomes), the changing roles of teachers and students, and also implications for curriculum design are emphasised in reforming education of professionals. It seems that competence-based studies promote modularization of the curriculum. Modularisation of study programmes is another innovation, as the importance of clearly stated study results (learning outcomes) is emphasised. Clear and measurable study results (learning outcomes) are linked to the competencies that should be achieved in a given period of time, or (and that is more common), after a certain educational impact is provided, and certain part of curriculum covered.
Keywords: competence, study results, learning outcomes, innovation, education of physical education teachers.
Downloads
Download data is not yet available.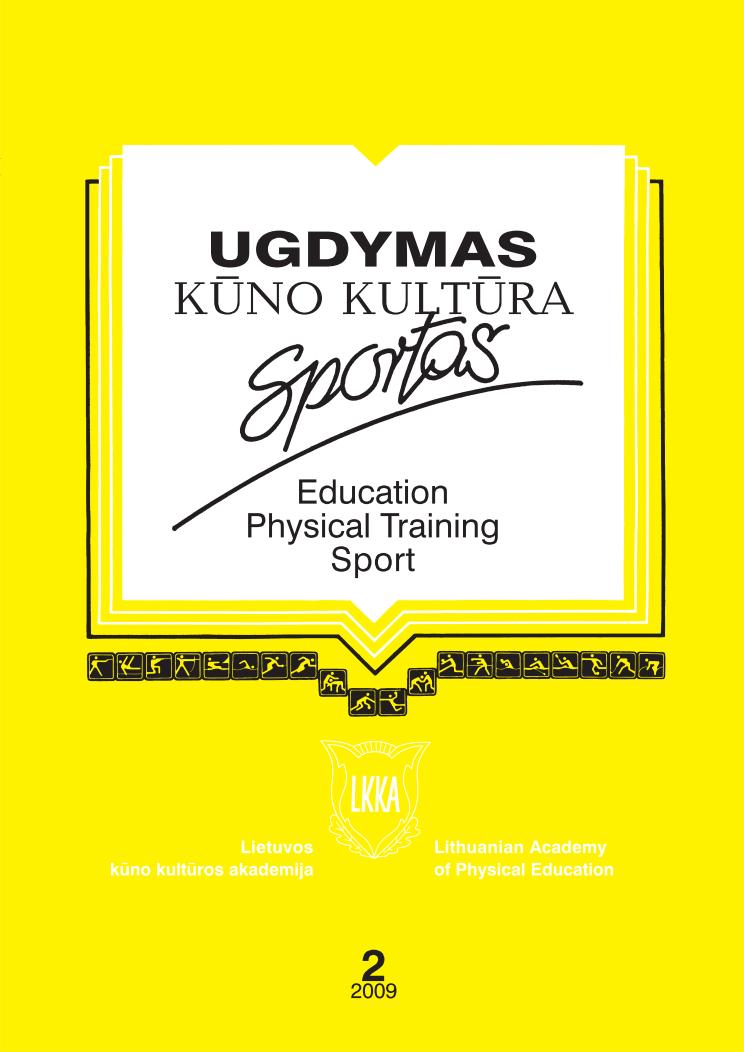 Downloads
How to Cite
Kardelienė, L., & Zuzevičiūtė, V. (2018). The Main Innovations in Education: in Pursue of Aims of Bologna (1999) and Bergen (2005) Processes. Baltic Journal of Sport and Health Sciences, 2(73). https://doi.org/10.33607/bjshs.v2i73.436
Section
Social Sciences in Sport
License
Each Article is an original contribution and not plagiarized/copied from any source/individual. It does not contravene on the rights of others and does not contain any libellous or unlawful statements and all references have been duly acknowledged at the appropriate places.
The article submitted only to Baltic Journal of Sport and Health Science, and it has not been previously published or submitted elsewhere for publication in a copyrighted publication.
The Author hereby authorizes the journal to edit, modify and make changes in the Articles/Research paper to make it suitable for publication in Baltic Journal of Sport and Health Science.
The Author hereby assigns all the copyright relating to the said Article/Research Paper to Baltic Journal of Sport and Health Science.
The Author has not assigned any kind of rights to the above said Article/Research Paper to any other person/Institute/Publication.
The Author agrees to indemnify Baltic Journal of Sport and Health Science against any claim legal and/or otherwise, action alleging facts which if true, constitute a beach of any of the foregoing warranties.