Time of Fast Learning in Speed-Accuracy Tasks is Different for Children and Adults
Abstract
Research background and hypothesis. Motor learning is characterized by specific set of changes in
performance parameters which occur gradually over a course of learning period.
Research aim. The aim of the study was to establish and compare the characteristics of learning speed-
accuracy movements of children and adults.
Research methods. The research participants were 13 healthy boys, 16 girls, 5 healthy men and 7 women.
The research was carried out applying the analyzer of dynamic parameters of human leg and arm movement
(DPA-1). We registered maximal and average movement speed, the reaction time and the movement trajectory
of the right hand.
Research results. We established signifi cant differences (p < 0.05–0.001) in reaction time (RT), average
movement speed (Va), maximal movement speed (Vm) and movement trajectory (S) between children and
adults.
Discussion and conclusions. Motor adaptation in timescales of minutes is supported by two distinct
processes: one process when a person learns slowly from errors but has strong retention, and another process is
when a person learns rapidly from errors but has poor retention (Ethier et al., 2008). We might only speculate that
children used the second strategy more than adults. The time of fast learning in a speed-accuracy task was different
between children and adults. The accuracy was most improved by children at the expense of the quickness, while
adults improved only the average velocity of their performance. Besides, most of the variability of performance
variables changed more signifi cantly in children than in adults.
Keywords: motor learning, motor control, age, manual task.
Downloads
Download data is not yet available.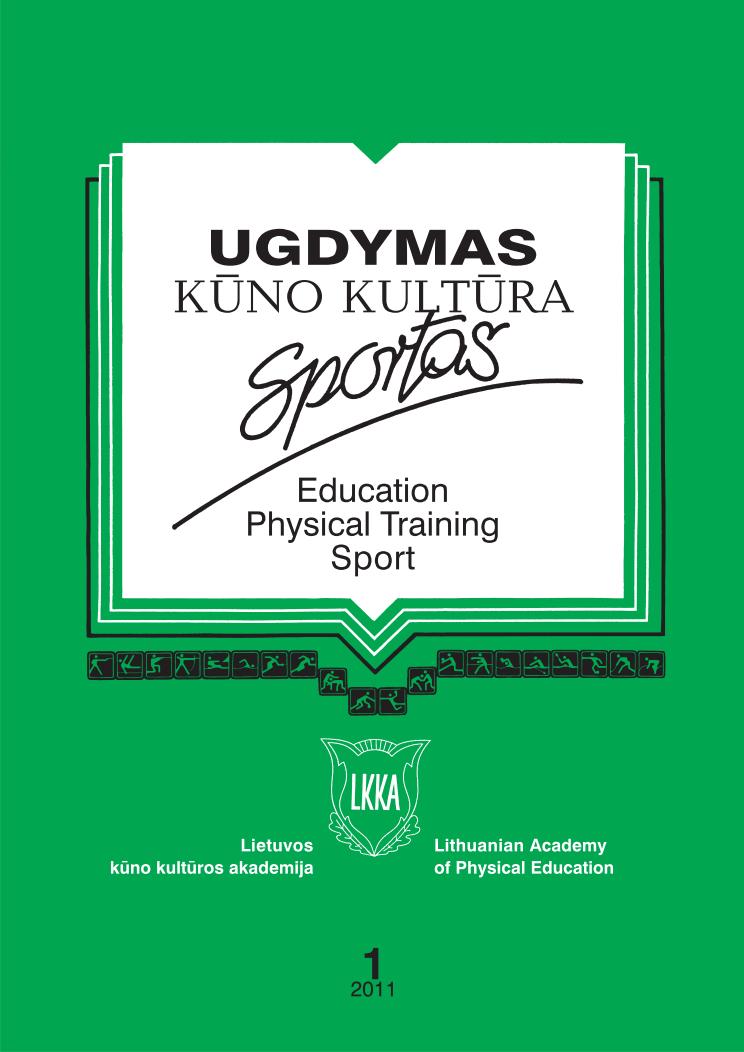 Downloads
How to Cite
Motiejūnaitė, K., Mickevičienė, D., Skurvydas, A., Pukėnas, K., Karanauskienė, D., & Čapkauskienė, S. (2018). Time of Fast Learning in Speed-Accuracy Tasks is Different for Children and Adults. Baltic Journal of Sport and Health Sciences, 1(80). https://doi.org/10.33607/bjshs.v1i80.340
License
Each Article is an original contribution and not plagiarized/copied from any source/individual. It does not contravene on the rights of others and does not contain any libellous or unlawful statements and all references have been duly acknowledged at the appropriate places.
The article submitted only to Baltic Journal of Sport and Health Science, and it has not been previously published or submitted elsewhere for publication in a copyrighted publication.
The Author hereby authorizes the journal to edit, modify and make changes in the Articles/Research paper to make it suitable for publication in Baltic Journal of Sport and Health Science.
The Author hereby assigns all the copyright relating to the said Article/Research Paper to Baltic Journal of Sport and Health Science.
The Author has not assigned any kind of rights to the above said Article/Research Paper to any other person/Institute/Publication.
The Author agrees to indemnify Baltic Journal of Sport and Health Science against any claim legal and/or otherwise, action alleging facts which if true, constitute a beach of any of the foregoing warranties.