Physical Education Teachers' Perceptions of School Health Education and Social Support for It: Results of the Pilot Study
Abstract
Research background and hypothesis. Health education (HE) is integrated in various modules especially
in biology and physical education (PE). Therefore the quality and effectiveness of integrated health education
should be analyzed systematically.
Research aim. The aim of the study was to examine PE teachers' perception of health education and social
support for HE at their schools.
Research methods. The data of convenience sample consisting of 70 physical education teachers (62% were
women) from one of the largest Lithuanian cities were analyzed. Respondents ranged in age from 25 to 69 years,
average age was 45 ± 11 years. 44.8 percent of participants indicated that they work at school which belongs to
the SHE (School for Health in Europe) network. Anonymous questionnaire was developed to assess PE teachers'
health education perceptions and attitudes towards HE.
Research results. Only one of ten physical education teachers understood conception of HE and correctly
defi ned its main goal. Neither teachers from schools within the SHE network, nor the ones who began their career
after Independence fundamentally differed in their understanding and attitudes towards HE from teachers who
did not belong to the SHE network or began their carrier before Independence. The fi ndings of the current study
demonstrated that in this sample PE teachers' behavior change – related competencies were not well-developed
for the implementation of effective and safe HE.  
Discussion and conclusions. This pilot study showed that HE perception of PE teachers' was incorrect and
their attitude towards health education should be optimized. No important differences were observed between
HE perceptions of teachers in regard of school belonging to SHE network. PE teachers working in SHE school
network reported higher social support for HE activities.
Keywords: health education, physical education, instrumental competencies.
Downloads
Download data is not yet available.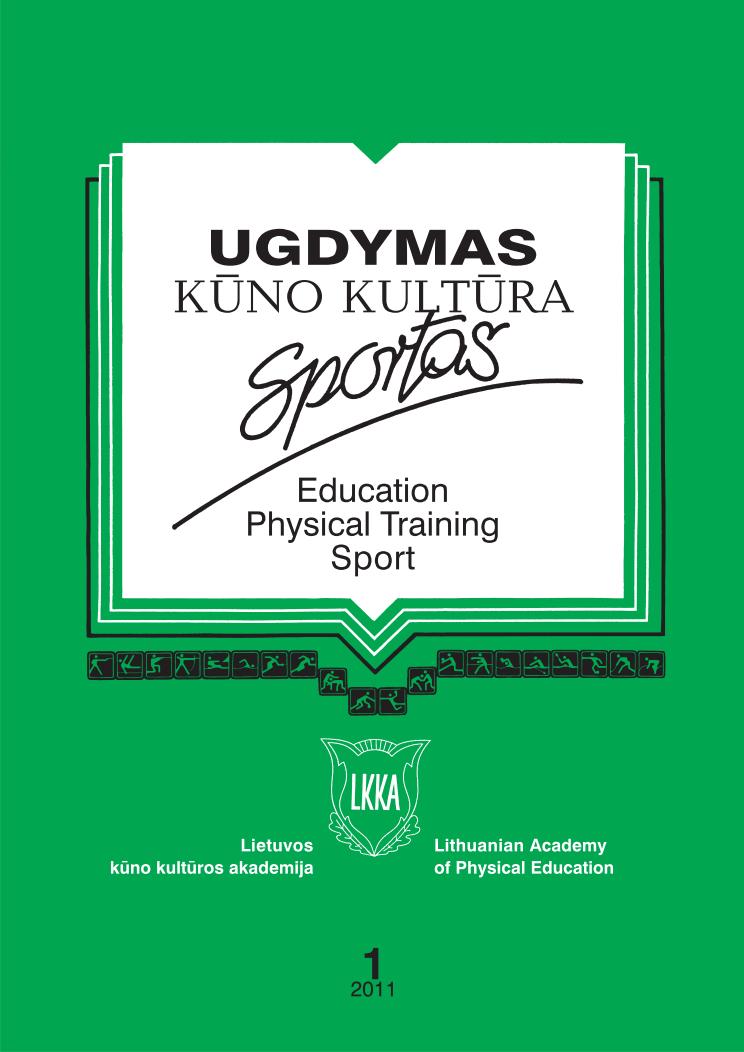 Downloads
How to Cite
Jankauskienė, R., & Miežienė, B. (2018). Physical Education Teachers' Perceptions of School Health Education and Social Support for It: Results of the Pilot Study. Baltic Journal of Sport and Health Sciences, 1(80). https://doi.org/10.33607/bjshs.v1i80.337
Section
Social Sciences in Sport
License
Each Article is an original contribution and not plagiarized/copied from any source/individual. It does not contravene on the rights of others and does not contain any libellous or unlawful statements and all references have been duly acknowledged at the appropriate places.
The article submitted only to Baltic Journal of Sport and Health Science, and it has not been previously published or submitted elsewhere for publication in a copyrighted publication.
The Author hereby authorizes the journal to edit, modify and make changes in the Articles/Research paper to make it suitable for publication in Baltic Journal of Sport and Health Science.
The Author hereby assigns all the copyright relating to the said Article/Research Paper to Baltic Journal of Sport and Health Science.
The Author has not assigned any kind of rights to the above said Article/Research Paper to any other person/Institute/Publication.
The Author agrees to indemnify Baltic Journal of Sport and Health Science against any claim legal and/or otherwise, action alleging facts which if true, constitute a beach of any of the foregoing warranties.