Analysis of Competitiveness in the NBA Regular Seasons
Abstract
Research background and hypothesis. Several attempts have been made to understand some modalities of
sport from the point of view of complexity. Most of these studies deal with this phenomenon with regard to the
mechanics of the game itself (in isolation). Nevertheless, some research has been conducted from the perspective
of competition between teams. Our hypothesis was that for the study of competitiveness levels in the system of
league competition our analysis model (Shannon entropy), is a useful and highly sensitive tool to determine the
degree of global competitiveness of a league.
Research aim. The aim of our study was to develop a model for the analysis of competitiveness level in team
sport competitions based on the uncertainty level that might exist for each confrontation.
Research methods. Degree of uncertainty or randomness of the competition was analyzed as a factor of
competitiveness. It was calculated on the basis of the Shannon entropy.
Research results. We studied 17 NBA regular seasons, which showed a fairly steady entropic tendency. There
were seasons less competitive (≤ 0.9800) than the overall average (0.9835), and periods where the competitiveness
remained at higher levels (range: 0.9851 to 0.9902).
Discussion and conclusions. A league is more competitive when it is more random. Thus, it is harder to
predict the fi nal outcome. However, when the competition is less random, the degree of competitiveness will
decrease signifi cantly. The NBA is a very competitive league, there is a high degree of uncertainty of knowing
the fi nal result.
Keywords: complex systems, basketball, entropy, competition, randomness.
Downloads
Download data is not yet available.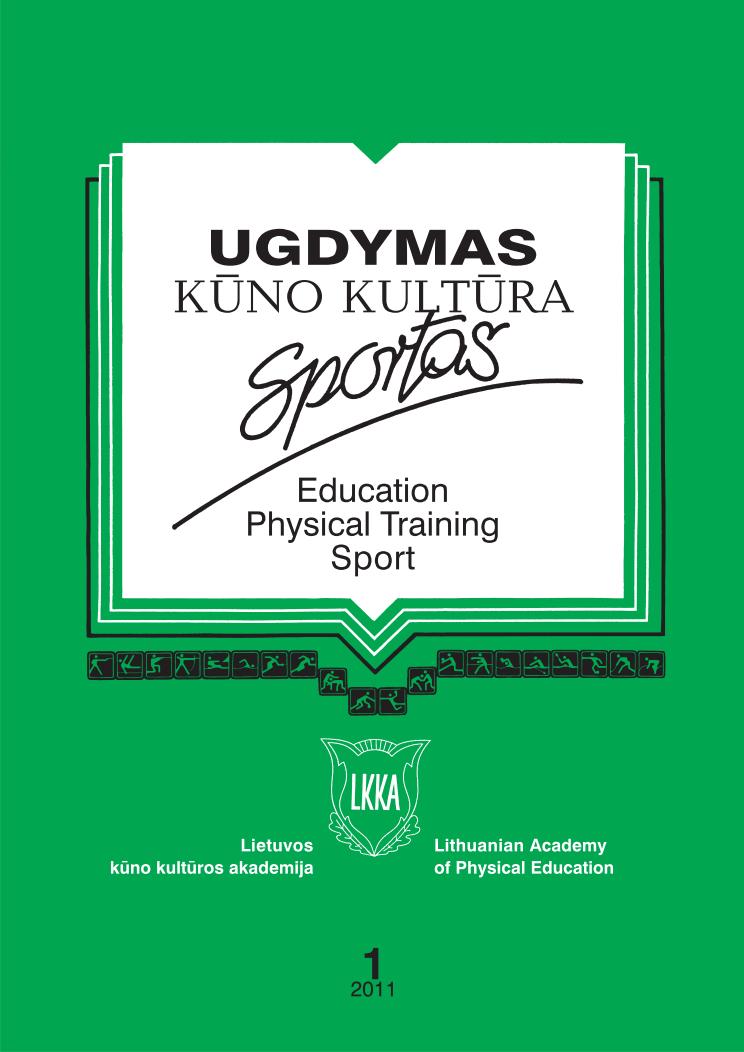 Downloads
How to Cite
Guerra, Y. de S., González, J. M. M., López, N. A., Montesdeoca, S. S., Ruiz, D. R., & Manso, J. M. G. (2018). Analysis of Competitiveness in the NBA Regular Seasons. Baltic Journal of Sport and Health Sciences, 1(80). https://doi.org/10.33607/bjshs.v1i80.335
License
Each Article is an original contribution and not plagiarized/copied from any source/individual. It does not contravene on the rights of others and does not contain any libellous or unlawful statements and all references have been duly acknowledged at the appropriate places.
The article submitted only to Baltic Journal of Sport and Health Science, and it has not been previously published or submitted elsewhere for publication in a copyrighted publication.
The Author hereby authorizes the journal to edit, modify and make changes in the Articles/Research paper to make it suitable for publication in Baltic Journal of Sport and Health Science.
The Author hereby assigns all the copyright relating to the said Article/Research Paper to Baltic Journal of Sport and Health Science.
The Author has not assigned any kind of rights to the above said Article/Research Paper to any other person/Institute/Publication.
The Author agrees to indemnify Baltic Journal of Sport and Health Science against any claim legal and/or otherwise, action alleging facts which if true, constitute a beach of any of the foregoing warranties.