Physical Education Teachers' Relationship with University as Scientific, Educational and Social Institution
Abstract
Research background and hypothesis. Academic environment necessitates university teachers to carry out three
essential  professional  functions:  scientific,  educational  and  social,  and  to  gain  such  professional  self-perception
which is desirable for the individuals themselves and are also rooted in the cultural perception of the academic
community and matches the expectations of modern society.
Research aim was to reveal the relationship between university physical education teachers and the university
as scientific, educational and social institution.
Research  methods.  The  study  employed  a  non-standardized  questionnaire  drawing  upon  the  survey  of
L. Paterson et al. (2003) about the expression of democratic intellect in Scotland and England. The attitudes of the
research participants were interpreted using nonparametric statistical methods.
Research results. Educational activities remained the major priority of professional activities at the beginning
of professional careers. The lower priority was ascribed to scientific and social functions.
Discussion  and  conclusions.  Physical  education  teachers  carried  out  three  essential  professional  functions:
scientific, educational and social giving the major priority to the educational function: preparation of textbooks, course
books, worksheets, courses, vocational events, updating their professional knowledge. Physical education teachers
are also oriented towards applied research which is related to scientific function at the university – preparation of
doctors of science.
Keywords: higher education, academic profile, professional functions of teachers.
Downloads
Download data is not yet available.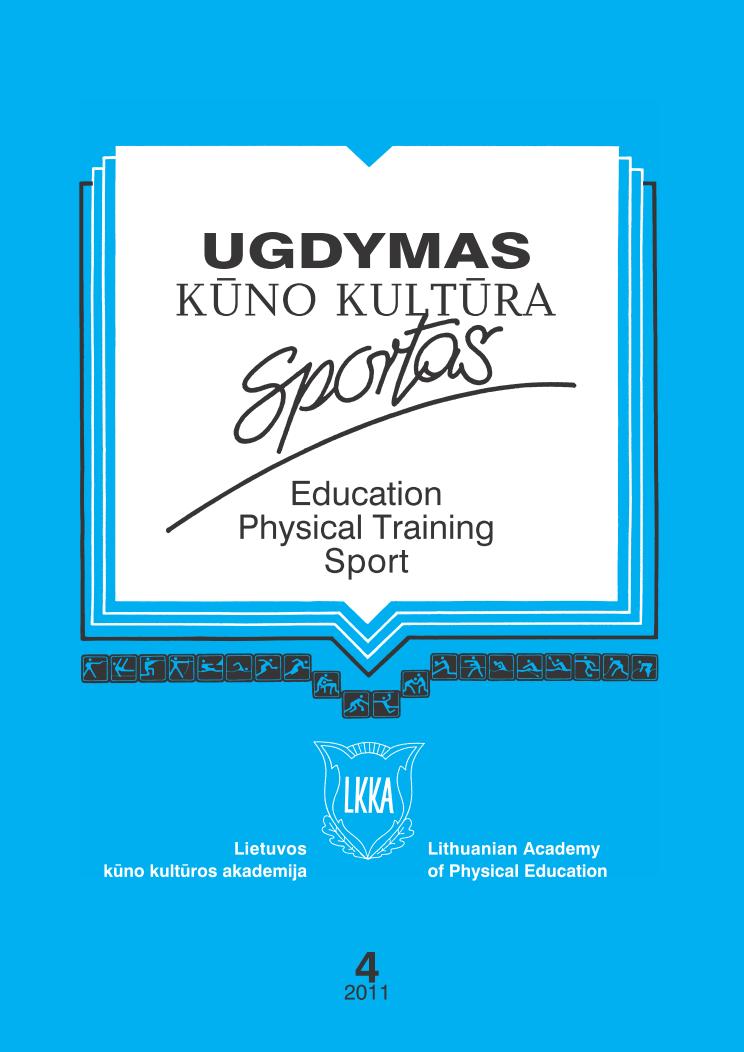 Downloads
How to Cite
Rastauskienė, G., Kriauzaitė, V., & Tilindienė, I. (2018). Physical Education Teachers' Relationship with University as Scientific, Educational and Social Institution. Baltic Journal of Sport and Health Sciences, 4(83). https://doi.org/10.33607/bjshs.v4i83.309
Section
Social Sciences in Sport
License
Each Article is an original contribution and not plagiarized/copied from any source/individual. It does not contravene on the rights of others and does not contain any libellous or unlawful statements and all references have been duly acknowledged at the appropriate places.
The article submitted only to Baltic Journal of Sport and Health Science, and it has not been previously published or submitted elsewhere for publication in a copyrighted publication.
The Author hereby authorizes the journal to edit, modify and make changes in the Articles/Research paper to make it suitable for publication in Baltic Journal of Sport and Health Science.
The Author hereby assigns all the copyright relating to the said Article/Research Paper to Baltic Journal of Sport and Health Science.
The Author has not assigned any kind of rights to the above said Article/Research Paper to any other person/Institute/Publication.
The Author agrees to indemnify Baltic Journal of Sport and Health Science against any claim legal and/or otherwise, action alleging facts which if true, constitute a beach of any of the foregoing warranties.