Effect of Postural Changes on Leg Muscle Tone and Arterial Blood Pressure in Able‑Bodied People and People after Chronic Spinal Cord Injury
Abstract
Research  background  and  hypothesis.  Following  spinal  cord  injury  part  of  sympathetic  nervous  system
is  disrupted  from  the  brain  stem  control,  which  results  in  cardiovascular  system  regulation  disorders.  Impaired
cardiovascular regulation may cause orthostatic hypotension or other negative impacts on persons' health. However,
there are adaptive mechanisms which may change cardiovascular regulation and compensate these cardiovascular
disorders. One of the mechanisms that may affect the occurrence of orthostatic hypotension may be changes in
muscle tone after spinal cord injury.
The aim of research was to ascertain the effect of muscle tone changes on blood pressure in persons with spinal
cord injury through ortho-clinostatic test.
Research methods. During passive ortho-clinostatic test, non-invasive blood pressure was continuously measured
using the vital signs tracking monitor and leg muscle tone measurement was performed using myotonometer.
Research results. In control group muscle tone is characterized as constant wave – it decreases in orthostasis
and increases in clinostasis. In paraplegic group muscle tone changes are as similar to those in controls, except that
dynamics is not so constant and numeric values are lower. In tetraplegics we can see that muscle tone changes rapidly
and tone in thigh muscles has a tendency to decrease through all the test.
Discusion and conclusions:
1. Leg muscle tone changes are important for blood pressure compensating mechanisms when the body position
changes: it increases during orthostasis and decreases during clinostasis.
2.  Blood  pressure  varies  differently  among  able-bodied  persons  and  persons  with  spinal  cord  injury.  The
degree of the breach has a significant impact on the occurrence of compensatory peripheral regulation mechanisms.
Characteristics  of  blood  pressure  fluctuations  during  body  position  changes  in  paraplegics  are  similar  to  those
of reactions as in the able-bodied controls, while in tetraplegia case, possibilities of homeostatic blood pressure
compensation during body posture changes are significantly reduced.
Keywords: blood pressure, muscle tone, paraplegia, tetraplegia.
Downloads
Download data is not yet available.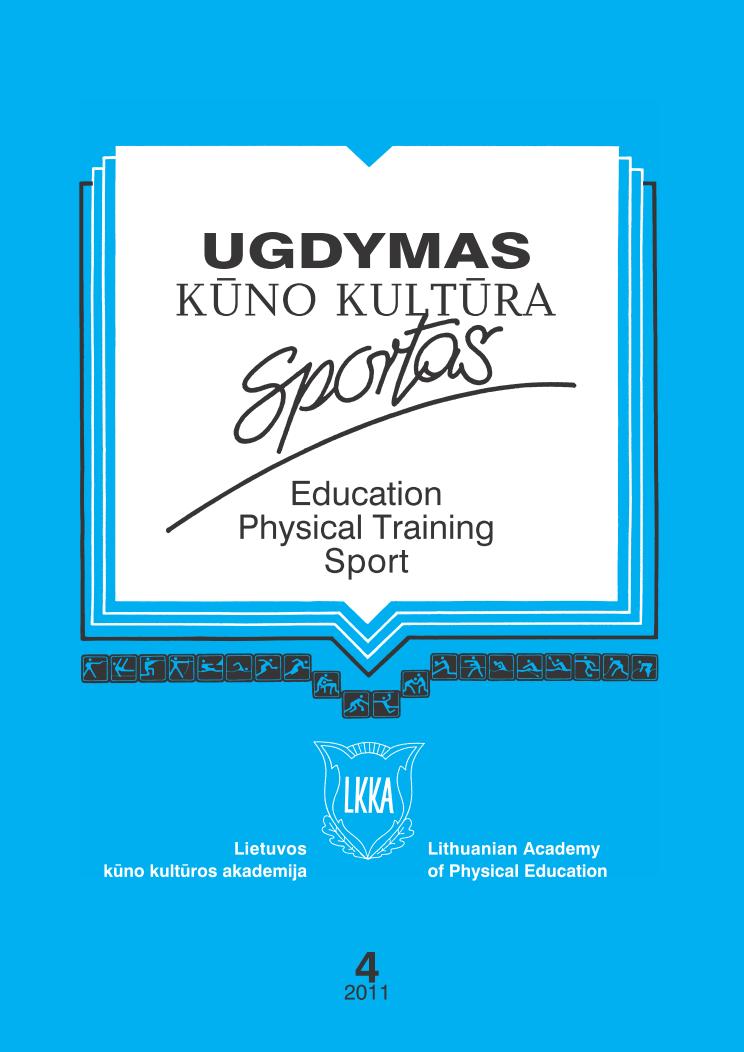 Downloads
How to Cite
Packevičiūtė, A., Adomaitienė, R., & Poderys, J. (2018). Effect of Postural Changes on Leg Muscle Tone and Arterial Blood Pressure in Able‑Bodied People and People after Chronic Spinal Cord Injury. Baltic Journal of Sport and Health Sciences, 4(83). https://doi.org/10.33607/bjshs.v4i83.307
Section
Health, Rehabilitation and Adapted Physical Activity
License
Each Article is an original contribution and not plagiarized/copied from any source/individual. It does not contravene on the rights of others and does not contain any libellous or unlawful statements and all references have been duly acknowledged at the appropriate places.
The article submitted only to Baltic Journal of Sport and Health Science, and it has not been previously published or submitted elsewhere for publication in a copyrighted publication.
The Author hereby authorizes the journal to edit, modify and make changes in the Articles/Research paper to make it suitable for publication in Baltic Journal of Sport and Health Science.
The Author hereby assigns all the copyright relating to the said Article/Research Paper to Baltic Journal of Sport and Health Science.
The Author has not assigned any kind of rights to the above said Article/Research Paper to any other person/Institute/Publication.
The Author agrees to indemnify Baltic Journal of Sport and Health Science against any claim legal and/or otherwise, action alleging facts which if true, constitute a beach of any of the foregoing warranties.