Exercise Addiction and Personality: a Two-Decade Systematic Review of the Empirical Literature (1995–2016)
Abstract
Background. It is largely unknown why among millions of exercisers a small proportion become addicted to
the behaviour in a similar manner to other common addictions, such as alcohol addiction. Some scholars believe that
specific personality characteristics may be involved in predisposing some individuals to exercise addiction.
Method. The objective of the current paper was to systematically review papers concerning exercise addiction
over a two-decade period (1995–2016) and to establish the extent to which personality factors are related to the
aetiology of exercise addiction.
Results. The results demonstrated that perfectionism and narcissism are associated with exercise addiction and
that the association is stronger in the presence of obsessive-compulsiveness. It was also found that other factors
(e.g., anger, hostility, anxiety, depression, and dysfunctional psychological regulation) appear to be associated with
exercise addiction. In relation to the Big Five personality traits, it was found that exercise addiction could not be
unequivocally associated with openness, extroversion, neuroticism, and conscientiousness. Furthermore, the diverse
focus, methodologies, and samples on which the empirical research base relies make it difficult to develop a model
accounting for the role of personality factors in exercise addiction.
Conclusion.  The  conclusion  that  can  be  drawn  is  that  personality  factors  are  clearly  involved  in  exercise
addiction, but the extent to which they exert their effects in the many different situations and stages of addiction
requires further research using more robust methods and representative samples.
Keywords:  athletes, exercise addiction, exercise dependence, physical activity, training, compulsive exercise,  obligatory exercise, personality traits.
Downloads
Download data is not yet available.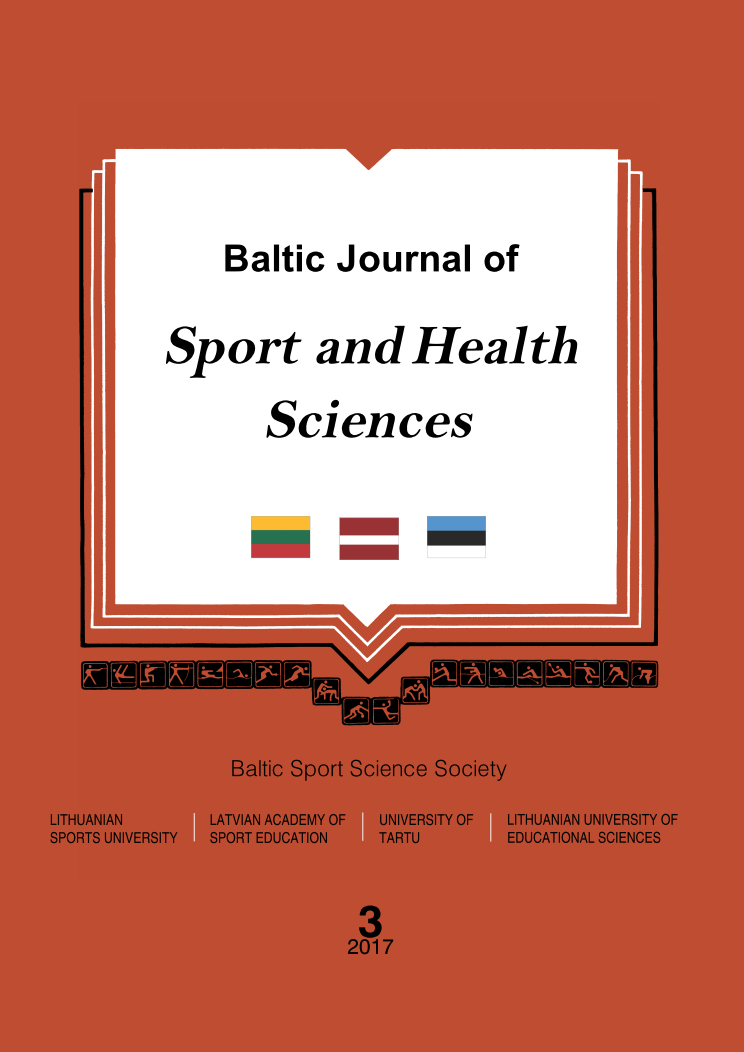 Downloads
How to Cite
Bircher, J., Griffiths, M. D., Kasos, K., Demetrovics, Z., & Szabo, A. (2017). Exercise Addiction and Personality: a Two-Decade Systematic Review of the Empirical Literature (1995–2016). Baltic Journal of Sport and Health Sciences, 3(106). https://doi.org/10.33607/bjshs.v3i106.30
Section
Social Sciences in Sport
License
Copyright (c) 2018 Baltic Journal of Sport and Health Sciences
This work is licensed under a Creative Commons Attribution 4.0 International License.