Relationship between 12–16-Year-Old Athletes' Self-Esteem, Self-Confidence and Bullying
Abstract
Research  background  and  hypothesis.  Previous  research  has  proved  that  children  engaged  in  sports  easier
integrate into the society and their psychological well-being is much higher,  sports activities can help them resist to
the harmful influence of their peers and prevent them from engaging into delinquent behavior. However, there still
is a lack of a studies providing evidence about factors that determine the expression of compulsion. Hypothesis: The
level of self-esteem and self-confidence of adolescent athletes influences the occurrence of bullying and the initiation
of it.  
Research  aim  was  to  disclose  the  relationship  between  the  level  of  adolescent  athletes'  self-esteem,  self-
confidence and the occurrence of bullying.
Research methods. The study applied I. Shostrom's modified self-esteem scale questionnaire and the adapted
Bullying Scale for Schoolchildren.
Research  results.  Results  showed  a  weak  correlation  between  bullying  and  self-esteem  levels  (
γ
 
=  0.24;
p > 0.05). We found a weak adverse relationship between initiating bullying and self-assessment levels (
γ
 
= –0.16;
p > 0.05), weak adverse correlation between experienced bullying and self-confidence levels (
γ
 
= –0.15; p > 0.05)
and a weak linear relationship between initiating bullying and self-confidence (
γ
 
= 0.20; p > 0.05).
Discussion and conclusions. Contrary to what we expected, we observed that athlete adolescents with the high
levels of self-esteem suffered from bullying sometimes and often. Research findings suggest that adolescents who
tend to initiate bullying demonstrated moderate and low levels of self-esteem. Most of athlete adolescents admitted
that that did not initiate bullying or if they did, that was done only occasionally. It was found that adolescents with
high and moderate self-confidence levels experienced bullying occasionally or not at all. Some athletes with low
self-confidence levels professed that they suffered from bullying more often, and they also admitted that they often
initiated bullying themselves. In our research we were unable failed to provide evidence which would prove that
sports activities impacted or influenced adolescents' bullying initiatives or experiences; therefore further research
is needed to determine whether self-esteem and other internal personality qualities could affect the expression of
bullying among non-athlete adolescents.
Keywords: aggression, adolescents' self- assessment, self-confidence.
Downloads
Download data is not yet available.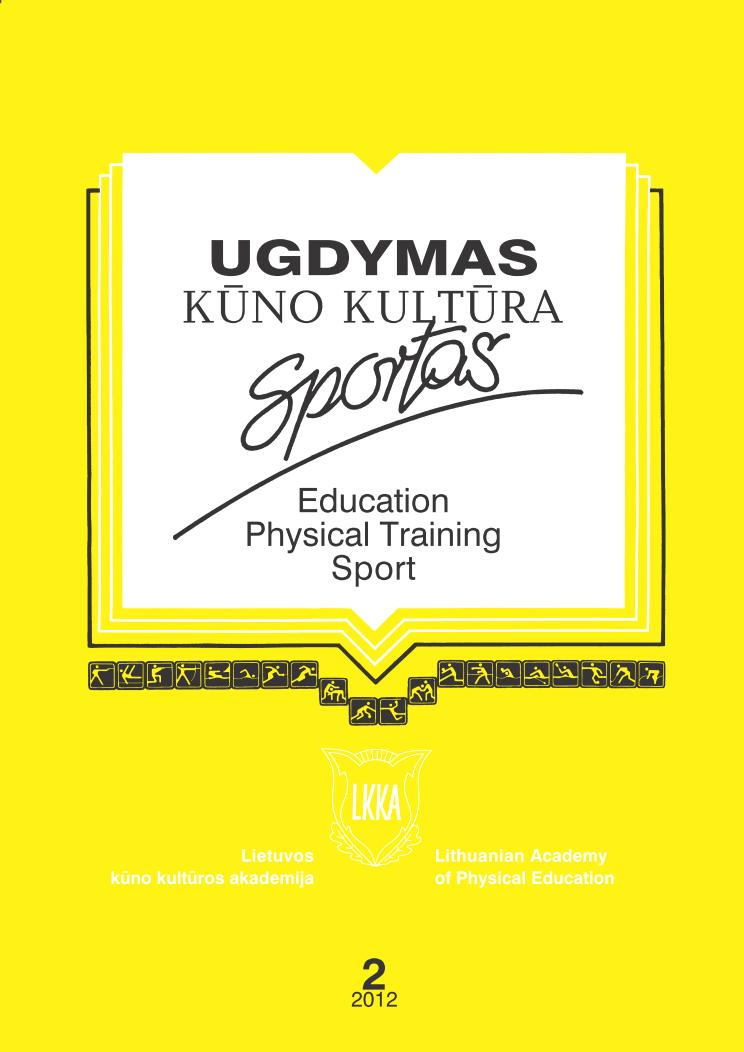 Downloads
How to Cite
Tilindienė, I., Rastauskienė, G. J., Gaižauskienė, A., & Stupuris, T. (2018). Relationship between 12–16-Year-Old Athletes' Self-Esteem, Self-Confidence and Bullying. Baltic Journal of Sport and Health Sciences, 2(85). https://doi.org/10.33607/bjshs.v2i85.288
Section
Social Sciences in Sport
License
Each Article is an original contribution and not plagiarized/copied from any source/individual. It does not contravene on the rights of others and does not contain any libellous or unlawful statements and all references have been duly acknowledged at the appropriate places.
The article submitted only to Baltic Journal of Sport and Health Science, and it has not been previously published or submitted elsewhere for publication in a copyrighted publication.
The Author hereby authorizes the journal to edit, modify and make changes in the Articles/Research paper to make it suitable for publication in Baltic Journal of Sport and Health Science.
The Author hereby assigns all the copyright relating to the said Article/Research Paper to Baltic Journal of Sport and Health Science.
The Author has not assigned any kind of rights to the above said Article/Research Paper to any other person/Institute/Publication.
The Author agrees to indemnify Baltic Journal of Sport and Health Science against any claim legal and/or otherwise, action alleging facts which if true, constitute a beach of any of the foregoing warranties.