Relationship Between the Quality of Life and Physical Activity in Patients with Depression Disorder
Abstract
Background. Positive effect of physical activity on mental health has been proven by scientifc research, whereas the quality of life scale is an important instrument for the assessment of the overall functioning of people with mental disorders. The aim of the study was to determine the relationship between the quality of life and physical activity in patients with depressive disorder. Methods. The survey involved randomly selected subjects (n = 38) with depression aged 20–75. The subjects were assessed using quality of life SF-36 and physical activity questionnaires. Results. The survey results showed that patients with mental disorders evaluated their physical health much better than mental health (p < .01). General health perception and social functioning improve with increasing energy and vitality. Subjects who were more physically active at home rated their general physical activity better in quality of life questionnaire. Conclusions. Higher physical activity at work has a positive influence on vitality and general health perception.
Keywords: quality of life, physical activity, mental health.
Downloads
Download data is not yet available.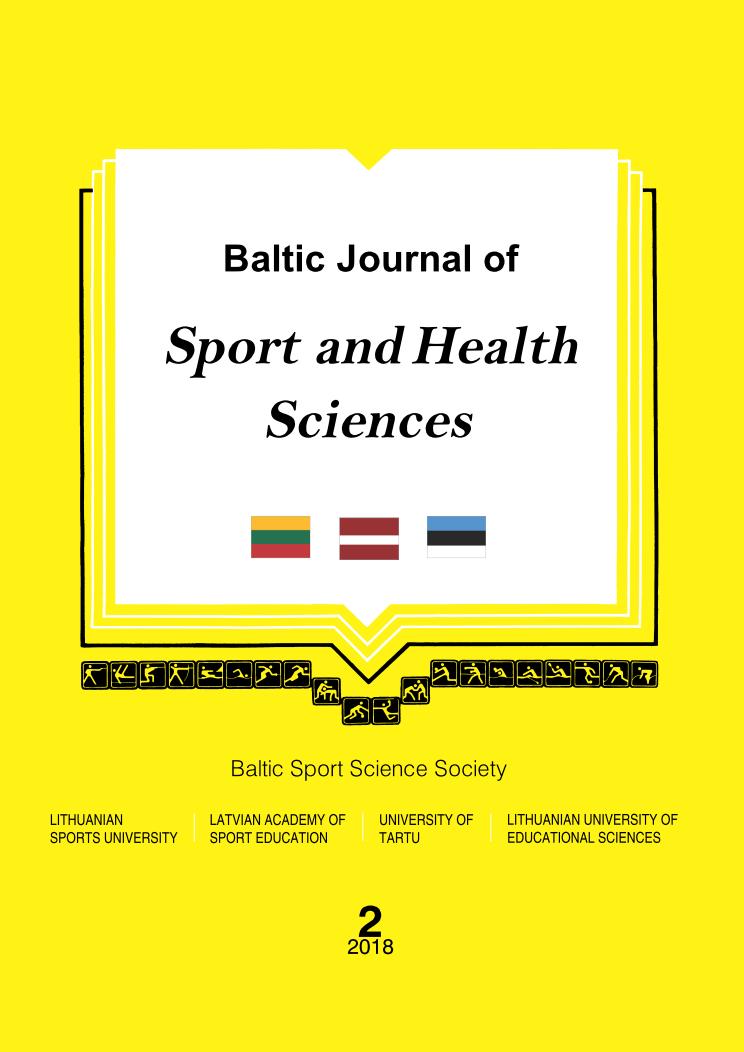 Downloads
How to Cite
Leleikienė, A., Požėrienė, J., & Rėklaitienė, D. (2018). Relationship Between the Quality of Life and Physical Activity in Patients with Depression Disorder. Baltic Journal of Sport and Health Sciences, 2(109). https://doi.org/10.33607/bjshs.v2i109.194
Section
Health, Rehabilitation and Adapted Physical Activity
License
Each Article is an original contribution and not plagiarized/copied from any source/individual. It does not contravene on the rights of others and does not contain any libellous or unlawful statements and all references have been duly acknowledged at the appropriate places.
The article submitted only to Baltic Journal of Sport and Health Science, and it has not been previously published or submitted elsewhere for publication in a copyrighted publication.
The Author hereby authorizes the journal to edit, modify and make changes in the Articles/Research paper to make it suitable for publication in Baltic Journal of Sport and Health Science.
The Author hereby assigns all the copyright relating to the said Article/Research Paper to Baltic Journal of Sport and Health Science.
The Author has not assigned any kind of rights to the above said Article/Research Paper to any other person/Institute/Publication.
The Author agrees to indemnify Baltic Journal of Sport and Health Science against any claim legal and/or otherwise, action alleging facts which if true, constitute a beach of any of the foregoing warranties.