Outdoor Camp Effects on Athletes: Orienteering Example
Abstract
Background. In this research, we aimed to investigate the effects of outdoor camps on orienteering athletes.
Methods. The study group consisted of 74 athletes (44 males and 30 females, aged 11.94 ± 1.32 years) who
participated in Bolu outdoor camp on the 3 rd –13 th  of August, 2015. Interview technique, which is one of the qualitative
research methods, was used as data collection tool and content analysis method was used for data analysis.
Results. Demographic factors were interpreted after the analysis of the obtained data and three main research
questions were discussed under the topics of the views of athletes about the concept of Orienteering which is an
outdoor  sport,  themes and  codes  regarding the purpose  of  Orienteering by  the students  who  participated in  the
outdoor camp, and themes and codes about the outcomes of Orienteering for the students who participated in outdoor
camps.
Conclusion. It is suggested that a policy must be developed within the Ministry of Youth and Sport and Sport
Federations in order to disseminate more deliberate and more comprehensive outdoor education among young people
and measures should be taken to provide extensive participation.
Keywords:  sport, outdoor education, camp, orienteering.
Downloads
Download data is not yet available.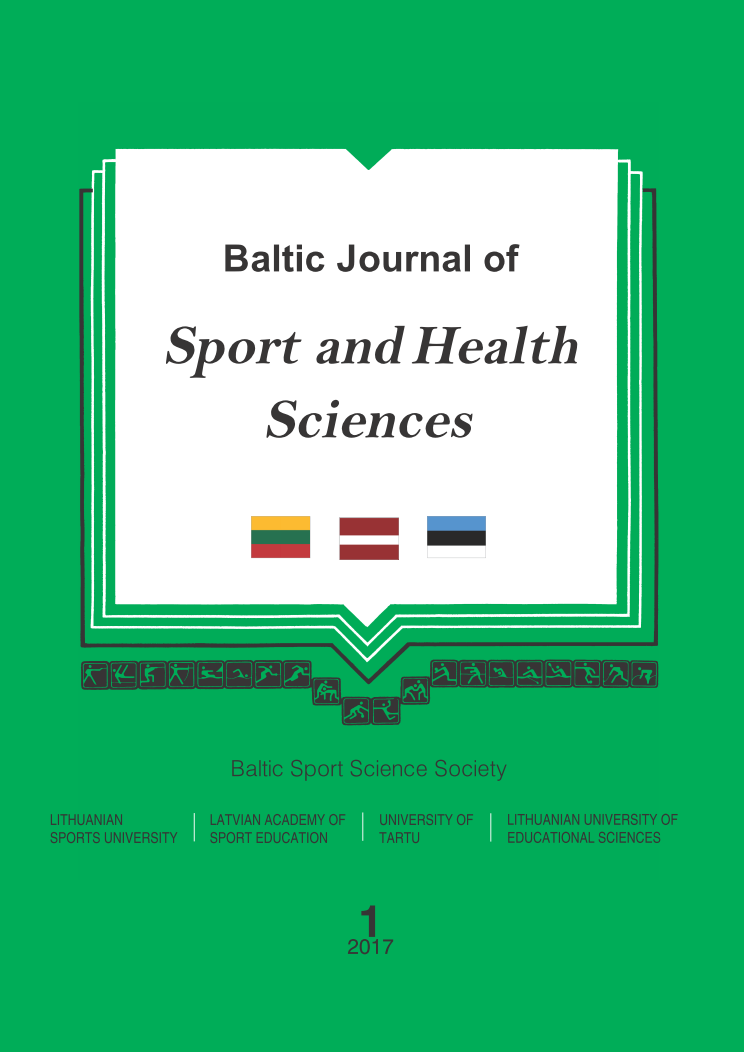 Downloads
How to Cite
Yıldız, K., Güzel, P., Çetinöz, F., & Beşikçi, T. (2018). Outdoor Camp Effects on Athletes: Orienteering Example. Baltic Journal of Sport and Health Sciences, 1(104). https://doi.org/10.33607/bjshs.v1i104.18
Section
Social Sciences in Sport
License
Each Article is an original contribution and not plagiarized/copied from any source/individual. It does not contravene on the rights of others and does not contain any libellous or unlawful statements and all references have been duly acknowledged at the appropriate places.
The article submitted only to Baltic Journal of Sport and Health Science, and it has not been previously published or submitted elsewhere for publication in a copyrighted publication.
The Author hereby authorizes the journal to edit, modify and make changes in the Articles/Research paper to make it suitable for publication in Baltic Journal of Sport and Health Science.
The Author hereby assigns all the copyright relating to the said Article/Research Paper to Baltic Journal of Sport and Health Science.
The Author has not assigned any kind of rights to the above said Article/Research Paper to any other person/Institute/Publication.
The Author agrees to indemnify Baltic Journal of Sport and Health Science against any claim legal and/or otherwise, action alleging facts which if true, constitute a beach of any of the foregoing warranties.