Comparative Study on Self-Assessment of Teaching Competencies of PE Student Teachers from Poland and Kosovo
Abstract
Research backgrounds and hypothesis. This study investigates the student teachers' preparation for the practical
school  placement  in  Poland  and  Kosovo.  Considering  the  two  countries  with  different  academic  backgrounds
there might be reasonable differences in the state of students' preparation to work practice. While other research  concentrates on teachers'  supervision  during practical placement the literature review carried out for this paper  illustrates that teaching practicum, which has been a focal point of many academic discussions, has been relatively
little researched, especially from the students' perspective of the process. Understanding the differences regarding  various academic systems may bring some more light into the search for the most effective ways of preparing student  teachers for the school practical placement.
Research aim. The purpose of the study was to analyse the student teachers' assessments of their actual teaching  competencies in order to further prepare a Cooperating PE Teachers Programme (COPET) at both universities. A  sample of 154 second year Bachelor undergraduates in Poznań and 128 students from Pristina and respectively 109
from Master students from Poznań, and 45 from Master students of the international post-graduate programme in
Physical Education and Sport in Kosovo were surveyed.
Research  method.  Quantitative  data  were  collected  via  the  Pre-Service  PE  Teachers  Self-Assessment
Questionnaire including 25-items concerning three areas: organizational, didactic and pedagogical. A multivariate
analysis of variance showed the differences between students from Poznań and Pristina.
Research results. In our own research, the analysis of progression (visible in the difference between Bachelor
and Master students) in their self-assessment indicates more critical self-reflection present in the assessments of
students in Poznań. This was not common in the self-assessment of the students in Pristina as levels of their self-
assessment at the two phases of the PETE programme (Bachelor and Master) were similar.
Discussion and conclusions. Recommendations for further improvements of PETE programmes in both Polish  and Kosovan Higher Education Institutions concern the introduction of a COPET programme. Improving teaching  practice  and  professional  preparedness  of  student  teachers  requires  elevating  the  quality  of  academic  teaching  delivered to students throughout their studies. This especially concerns subjects dealing with the teaching of practical  and methodological skills. Equally important is the quality of early practical experience.
Keywords: PE practical school placement, student teachers' competencies, self-assessment.
Downloads
Download data is not yet available.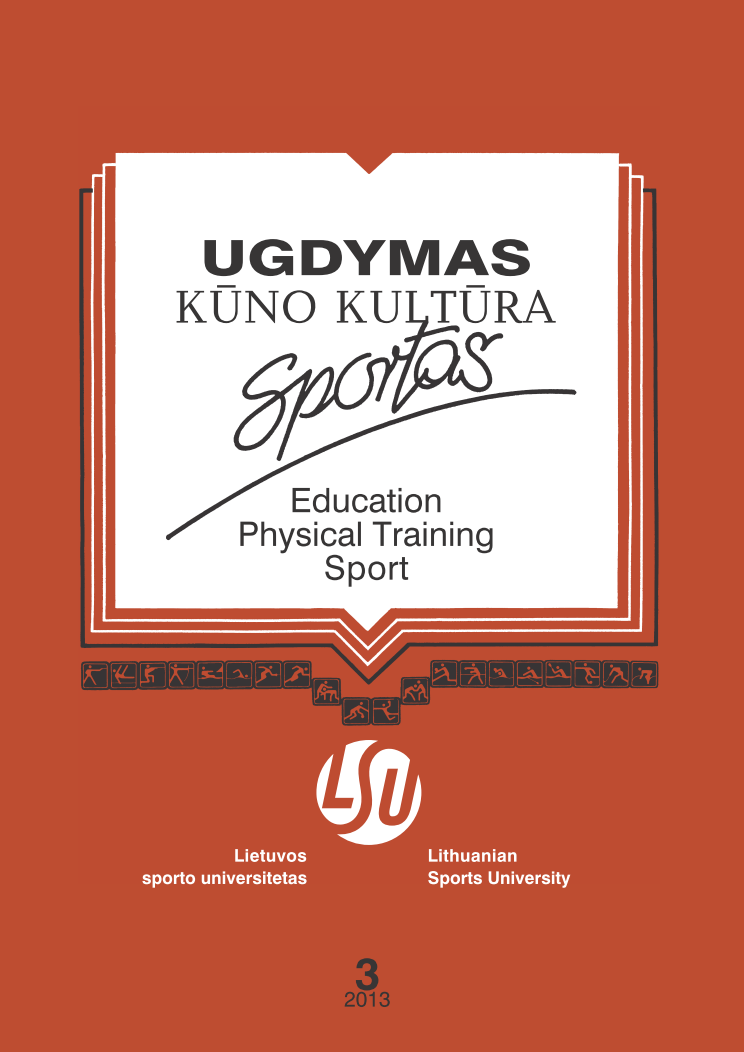 Downloads
How to Cite
Bronikowski, M., Krzemińska, I. L., Kantanista, A., Bronikowska, M., Szczepanowska, E., & Morina, B. (2018). Comparative Study on Self-Assessment of Teaching Competencies of PE Student Teachers from Poland and Kosovo. Baltic Journal of Sport and Health Sciences, 3(90). https://doi.org/10.33607/bjshs.v3i90.164
Section
Social Sciences in Sport
License
Each Article is an original contribution and not plagiarized/copied from any source/individual. It does not contravene on the rights of others and does not contain any libellous or unlawful statements and all references have been duly acknowledged at the appropriate places.
The article submitted only to Baltic Journal of Sport and Health Science, and it has not been previously published or submitted elsewhere for publication in a copyrighted publication.
The Author hereby authorizes the journal to edit, modify and make changes in the Articles/Research paper to make it suitable for publication in Baltic Journal of Sport and Health Science.
The Author hereby assigns all the copyright relating to the said Article/Research Paper to Baltic Journal of Sport and Health Science.
The Author has not assigned any kind of rights to the above said Article/Research Paper to any other person/Institute/Publication.
The Author agrees to indemnify Baltic Journal of Sport and Health Science against any claim legal and/or otherwise, action alleging facts which if true, constitute a beach of any of the foregoing warranties.