Neurolaw: is the Dialogue between Neuroscience and Law Inevitable?
Abstract
Research  background  and  hypothesis.  Today,  more  and  more  discussions  arise  about  the  effect  of  a  new
science – postmodern, of complex dynamic systems – on the science of law. The law science is encouraged to be
open both internally and externally with other sciences. The new science encourages other sciences to seek for
dialogue, connection and integration; one example of this is neurolaw. Neurolaw is an association of neuroscience
and law science aiming at a clearer understanding and coming closer to the truth than it was before, using the
achievements of neuroscience. This is a new association which causes much debate. How can it help the law? Is
this just a temporary fashion? These are topical issues for the law science to move towards perfection, and for the
neuroscience to be adaptable and very important to other sciences.
Research aim. A conceptual overview of the essence of neuroscience and neurolaw, answering the question
about how neuroscience can help the law, and if the dialogue between them is inevitable or just a temporary fashion.
Research methods. Systematic and logical analysis of the relationship between neuroscience and law.
Discussion and conclusions. Neurolaw is an inevitable dialogue between law and neuroscience. This is the
integration of the two sciences in order to get a clearer understanding of complex legal issues when we deal with
people's destinies, and most important, to answer what is true in a particular case. We cannot say that this is just a
temporary fashion, more scientific research is carried out and with the help of this dialogue more cases can achieve
the equitable solution. On the other hand, various studies related to the judicial decision-making are important to
neurolaw, as they look into how decisions are made, what influences them, etc. Conceptualizing this integration
as well as the importance and the scope of the dialogue between these sciences, we can say that law science will
inevitably face major changes in this area. The future of this inevitable integration depends on how scientists will be
able to communicate and achieve the fairest goals for us.
Keywords: integration, changes, the new science.
Downloads
Download data is not yet available.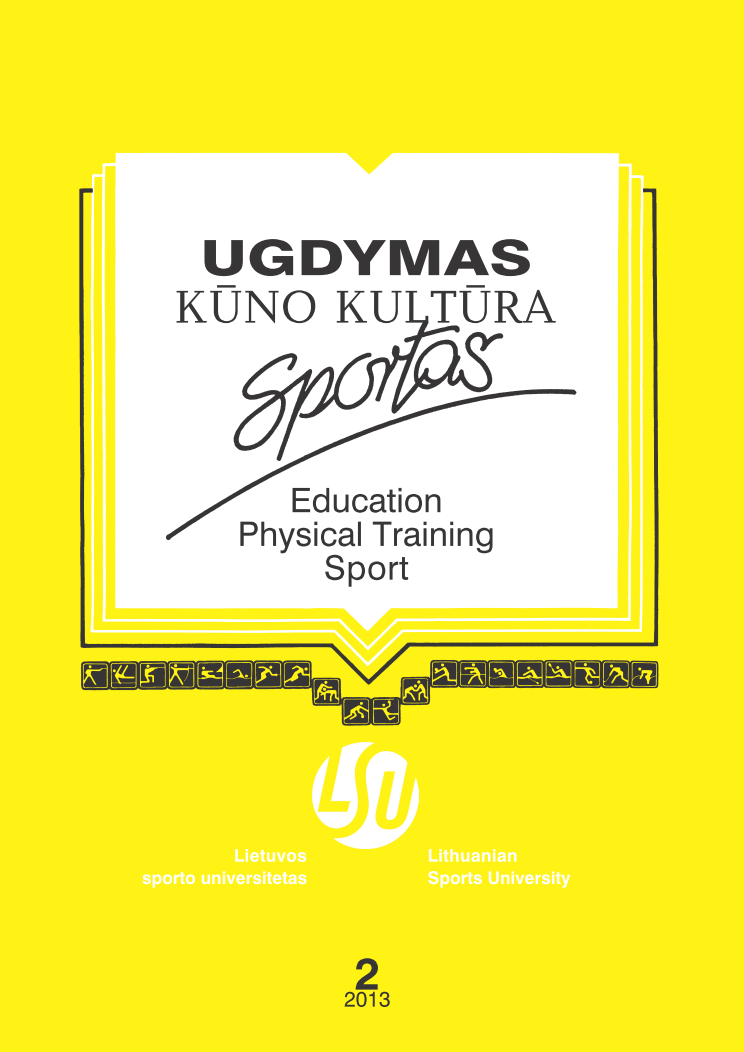 Downloads
How to Cite
Valančienė, D. (2018). Neurolaw: is the Dialogue between Neuroscience and Law Inevitable?. Baltic Journal of Sport and Health Sciences, 2(89). https://doi.org/10.33607/bjshs.v2i89.162
Section
Social Sciences in Sport
License
Each Article is an original contribution and not plagiarized/copied from any source/individual. It does not contravene on the rights of others and does not contain any libellous or unlawful statements and all references have been duly acknowledged at the appropriate places.
The article submitted only to Baltic Journal of Sport and Health Science, and it has not been previously published or submitted elsewhere for publication in a copyrighted publication.
The Author hereby authorizes the journal to edit, modify and make changes in the Articles/Research paper to make it suitable for publication in Baltic Journal of Sport and Health Science.
The Author hereby assigns all the copyright relating to the said Article/Research Paper to Baltic Journal of Sport and Health Science.
The Author has not assigned any kind of rights to the above said Article/Research Paper to any other person/Institute/Publication.
The Author agrees to indemnify Baltic Journal of Sport and Health Science against any claim legal and/or otherwise, action alleging facts which if true, constitute a beach of any of the foregoing warranties.