The Influence of Pilates Exercise on Women`s Anthrophometry Indices, Core Muscle Performance and Heart Rate Changes during the Session
Abstract
Research background and hypothesis. Pilates exercises are used in fitness and in some forms of rehabilitation
programs (Di Lorenzo, 2011). Pilates focuses on core body exercise and activation of transversus abdominis muscle
(TrA), multifidus and pelvic floor muscles can also be used as an exercise programme controlling body mass and
blood pressure. Little is known about the Pilates exercise intensity and heart rate changes during the practice session.
The aim of the current research was to study the impact of Pilates exercise on women's body weight, core
muscle performance and to evaluate heart rate changes during the practice session.
Research methods included anthropometry measurements, heart rate and core muscle performance measures.
Research results. In the period of 8-week Pilates training we found that it had a significant impact on women's
fat body mass and static core muscle endurance. Slightly decreasing tendency was found in BMI, but there were no
statistically different changes between the results at the beginning and after 8-week training period. Measuring HR
changes during the Pilates session we found that moderate HR was 98.2 (4.7) beats/min and maximum HR was 131.4
(7.2) beats/min. Maximum HR took approximately 10% and moderate HR – 90% of training period time.
Discussion  and  conclusions. We  found  that  8-week  Pilates  training  period  had  a  positive  influence  on  the
participants' core muscle performance, fat body mass and minor BMI reduction. As a result, Pilates exercises could
be used for the prevention of low back pain and to reduce obesity. Slight HR changes during the session indicate that
Pilates exercises may have implications for the rehabilitation of individuals who have high blood pressure and cannot
go in for high intensity physical activity.
Keywords: BMI, heart rate, Pilates training, static endurance of core muscles
Downloads
Download data is not yet available.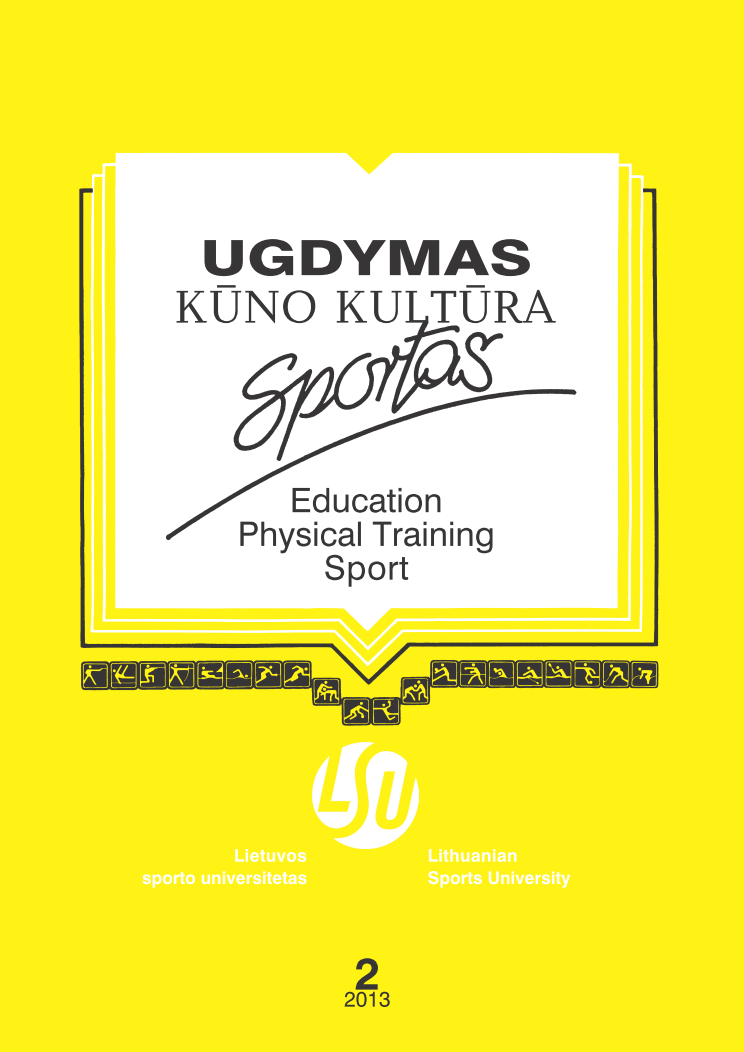 Downloads
How to Cite
Abramavičiūtė, V., Zaičenkovienė, K., & Sujeta, A. (2018). The Influence of Pilates Exercise on Women`s Anthrophometry Indices, Core Muscle Performance and Heart Rate Changes during the Session. Baltic Journal of Sport and Health Sciences, 2(89). https://doi.org/10.33607/bjshs.v2i89.153
Section
Health, Rehabilitation and Adapted Physical Activity
License
Each Article is an original contribution and not plagiarized/copied from any source/individual. It does not contravene on the rights of others and does not contain any libellous or unlawful statements and all references have been duly acknowledged at the appropriate places.
The article submitted only to Baltic Journal of Sport and Health Science, and it has not been previously published or submitted elsewhere for publication in a copyrighted publication.
The Author hereby authorizes the journal to edit, modify and make changes in the Articles/Research paper to make it suitable for publication in Baltic Journal of Sport and Health Science.
The Author hereby assigns all the copyright relating to the said Article/Research Paper to Baltic Journal of Sport and Health Science.
The Author has not assigned any kind of rights to the above said Article/Research Paper to any other person/Institute/Publication.
The Author agrees to indemnify Baltic Journal of Sport and Health Science against any claim legal and/or otherwise, action alleging facts which if true, constitute a beach of any of the foregoing warranties.