Dynamics of Concatenation between Cardiac Output and Indices of Arterial Blood Presure during Graded Exercise Stress in Endurance Cohort
Abstract
Research background and hypothesis. Potential mechanisms through which muscle perfusion is altered during
prolonged exercise are not fully understood. The methods applied in the  analysis of human data are very important  
because  many crucial variables are not directly measureble or even identifiable.
Research aim  was to  find out the peculiarities in concatenation between  central and peripheral cardiovascular
changes under conditions of increasing fatigue.
Research methods. Well-trained endurance runners underwent a 50 W increase in workload (bicycle ergometry)
every 6 minutes and they exercised until inability to continue the task. Dynamics of concatenation between cardiac
output and systolic arterial blood pressure (ABP), diastolic ABP and total peripheral resistance were assessed using
a method based on matrix theory proposed by Lithuanian scientists.
Research results. The increase of cardiac output during exercising has the same tendency of stepwise increase
of workload, but changes of systolic and diastolic ABP with accumulation of fatigue could be characterized as linear
type dependent with the time of exercising. The concatenation between the changes in cardiac performance and
behaviour of peripheral vasculature increased at onset of exercising and the decrease or loss of the concatenation led
up to inability to continue exercising.
Discussion and conclusions. The importance of peripheral factors, i. e. decrease of diastolic blood pressure,
reduction  of  total  peripheral  vascular  resistance  plays  an  increasingly  significant  role  for  cardiac  output  during
continuous exercising. The concatenations between the changes of these indices and cardiac output increase and in
the case of high-grade fatigue concatenations begin to decline.
Keywords: cardiac output, periferal vascular resistance, concatenation.
Downloads
Download data is not yet available.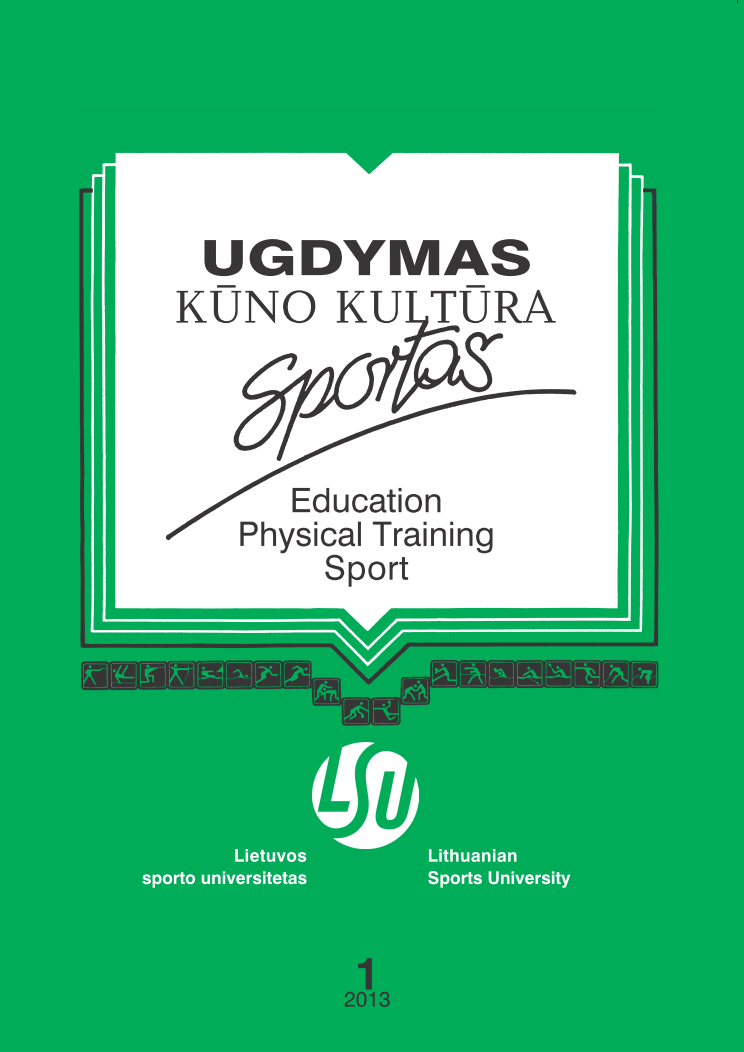 Downloads
How to Cite
Papievienė, V., Trinkūnas, E., Buliuolis, A., Grūnovas, A., & Poderys, J. (2018). Dynamics of Concatenation between Cardiac Output and Indices of Arterial Blood Presure during Graded Exercise Stress in Endurance Cohort. Baltic Journal of Sport and Health Sciences, 1(88). https://doi.org/10.33607/bjshs.v1i88.146
Section
Sports Physiology
License
Each Article is an original contribution and not plagiarized/copied from any source/individual. It does not contravene on the rights of others and does not contain any libellous or unlawful statements and all references have been duly acknowledged at the appropriate places.
The article submitted only to Baltic Journal of Sport and Health Science, and it has not been previously published or submitted elsewhere for publication in a copyrighted publication.
The Author hereby authorizes the journal to edit, modify and make changes in the Articles/Research paper to make it suitable for publication in Baltic Journal of Sport and Health Science.
The Author hereby assigns all the copyright relating to the said Article/Research Paper to Baltic Journal of Sport and Health Science.
The Author has not assigned any kind of rights to the above said Article/Research Paper to any other person/Institute/Publication.
The Author agrees to indemnify Baltic Journal of Sport and Health Science against any claim legal and/or otherwise, action alleging facts which if true, constitute a beach of any of the foregoing warranties.