Peculiarities of Emotional Intelligence of Pedagogues and Parents of Children in Private and Public Sector Pre-School Education Institutions
Abstract
Background. A child's personality is formed at an early age. This is the most favorable time to develop a child's emotional intelligence (EI), which is an important factor for further social, emotional, and cognitive development. Parents and teachers are important actors in a child's social environment and can have a significant impact on a child's emotional development and behavior. Adults with high emotional intelligence can teach a child empathy, emotional perception, problem-solving, and other skills, as well as help the child learn to manage their emotions, understand and express feelings, and find appropriate ways to control inappropriate behavior or resolve conflicts. High emotional intelligence also correlates with the ability to understand a child's behavior better and choose appropriate educational strategies. In Lithuania, there is a lack of comprehensive research on the expression of EI among pre-school children's parents and teachers, and differences identified between the public and private pre-school education sectors can be useful in further analyzing factors related to education quality. In this context, we aim to analyze the characteristics of EI among parents and teachers of pre-school children, as well as the differences that occur between representatives of private and public education sectors.
Methods. Emotional intelligence was assessed using the Schutte Emotional Intelligence Scale, which consists of 33 statements (Schutte et al., 1998).
Results. It was determined that the overall EI score of the participants was higher than average. After comparing EI indicators of different education sectors, it was determined that private sector educators have statistically significantly higher EI scores than their public sector counterparts. Parents with children in private sector education institutions had the highest EI level, while educators of the public sector education institutions had the lowest. No emotional intelligence differences based on gender were identified.
Conclusions. Educators in the private education sector have higher EI compared to their public sector counterparts. Parents choosing private education sector for their children have the highest EI levels in the entire study population.
Keywords: emotional intelligence; teachers; parents; early education; different types of educational institutions.
Downloads
Download data is not yet available.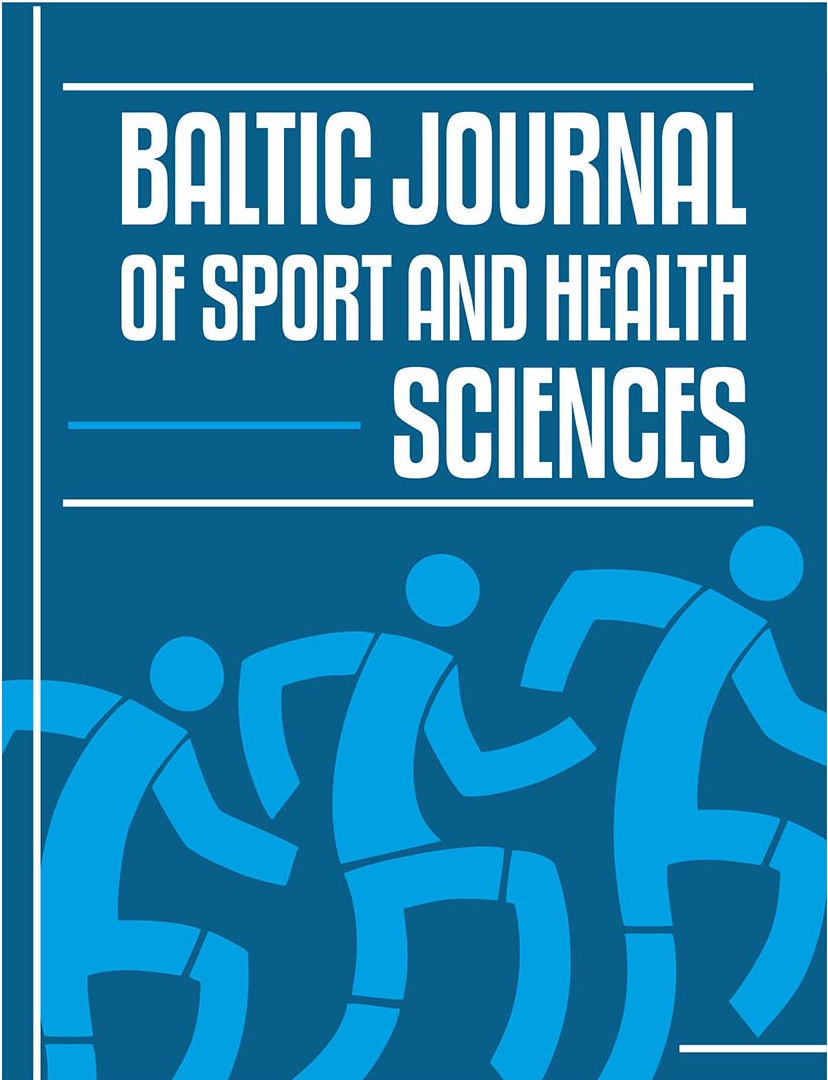 Downloads
How to Cite
Burbaitė, E. ., Tilindienė, I. ., & Šukys, S. . (2023). Peculiarities of Emotional Intelligence of Pedagogues and Parents of Children in Private and Public Sector Pre-School Education Institutions. Baltic Journal of Sport and Health Sciences, 2(129), 11-18. https://doi.org/10.33607/bjshs.v2i129.1379
Section
Social Sciences in Sport
License
Copyright (c) 2023 Author(s). Published by Lithuanian Sports University.
This work is licensed under a Creative Commons Attribution 4.0 International License.