Speed, Agility and Power Potential of Young Basketball Players
Abstract
Background. As basketball constantly evolves, physical performance becomes more and more important. Physical fitness assessments are the most reliable way to find out at what level a basketball player is prepared to perform. Therefore, the main aim of this research was to determine if the speed, agility and power of under-16-year-old (U16) basketball players is related to their playing positions.
Methods. The study included (n = 40) young basketball (aged 14.99 ± 0.84 years) players. The variables included height, body mass, body mass index (BMI), fat-free mass (FFM), the percentage of body fat (BF%), the counter movement jump (CMJ), counter movement jump with free arms (CMJ free arms), squat jump (SJ), 5m, 10m, 15m and 20m sprints, T-test, Illinois test and 505 test.
Results. The results showed that centers are taller and heavier than other positions, while the speed, agility and power of forwards are greater than other positions.
Conclusions. At the youth basketball level there are differences in anthropometric and physical fitness testing results between positions. This supports the fact that athletes may be more likely to be selected for a given position based on how their anthropometric and athletic abilities pair with the demands of a given position.
Keywords: body composition; physical testing; playing position; performance.
Downloads
Download data is not yet available.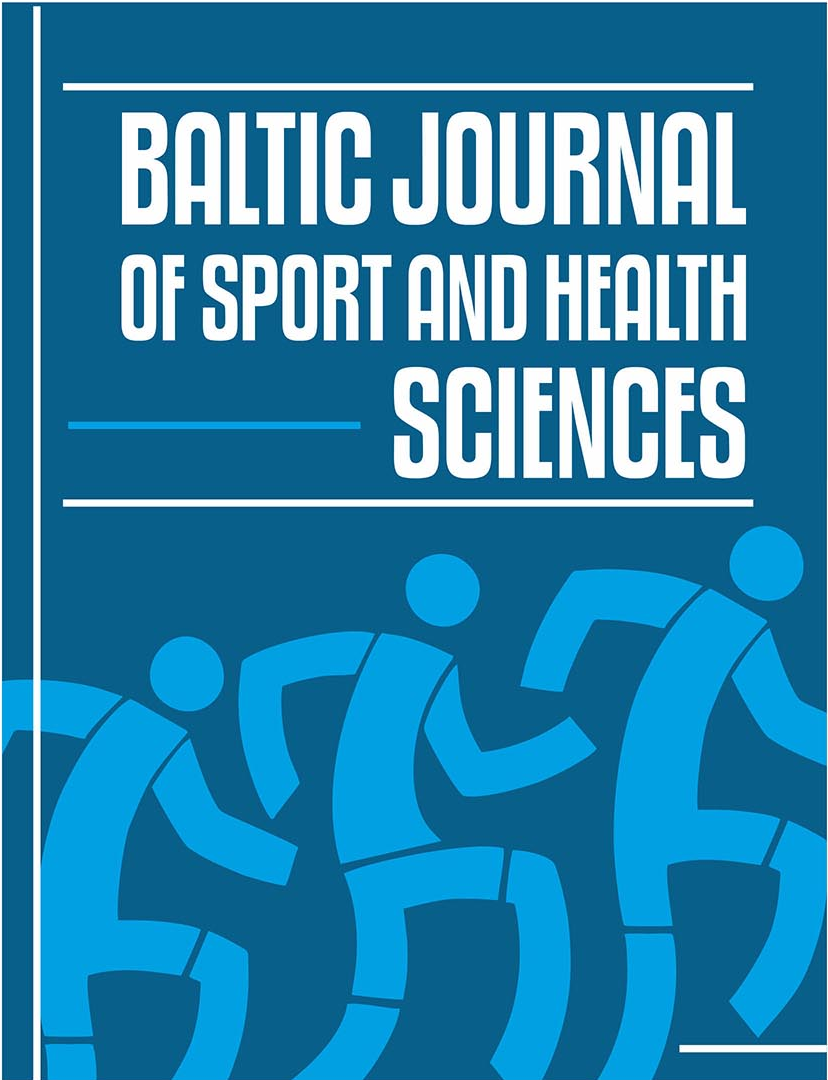 Downloads
How to Cite
Čaušević, D. ., Mašić, S. ., Doder, I. ., Matulaitis, K. ., & Spicer, S. . (2022). Speed, Agility and Power Potential of Young Basketball Players. Baltic Journal of Sport and Health Sciences, 127(4), 29-34. https://doi.org/10.33607/bjshs.v127i4.1297
License
Copyright (c) 2022 Author(s). Published by Lithuanian Sports University.
This work is licensed under a Creative Commons Attribution 4.0 International License.