Examining the Healthy Living Behaviors and Health Anxiety Level of Elite Female Volleyball Players During the Covid-19 Process
Abstract
Background. The results of the effects of the physiological and psychological effects of the Covid-19 Pandemic on volleyball players at elite level are needed. Therefore, such a study was planned.
Methods. A total of 144 female volleyball players, whose average age is 28.5 ± 5.1 years and who play in the Turkish Volleyball Women's Super League teams, voluntarily participated in the study. The data in the study were obtained by applying the Healthy Living Behavior scale and the Health Anxiety scale by filling in an online questionnaire. Data were evaluated in SPSS.
Results. As a result of the analysis; The mean scores of the sub-dimensions of the Healthy Life Behavior Scale of the participants were respectively: Health responsibility average 21.2±3.6; Physical activity average 21.2±4.4; Nutrition average 24.4±5.6; Spiritual Development average 26.5±4.4; Interpersonal Relations average 25.6±. The mean of Stress Management was found to be 4.4 and 20.8±3.5. In the Health Anxiety Scale, the mean total anxiety score was found to be 32.3±6.4. It was determined that the sub-dimensions of the Healthy Living Behavior Scale differed significantly among the participants according to monthly income and education level, while the Health Anxiety Scale did not create a significant difference in both variables.
Conclusions. According to the study findings, since the findings of the scale are positive, it may be possible to leave more reliable information for future studies if similar study findings are increased and compared.
Keywords: volleyball, Covid-19, health, anxiety.
Downloads
Download data is not yet available.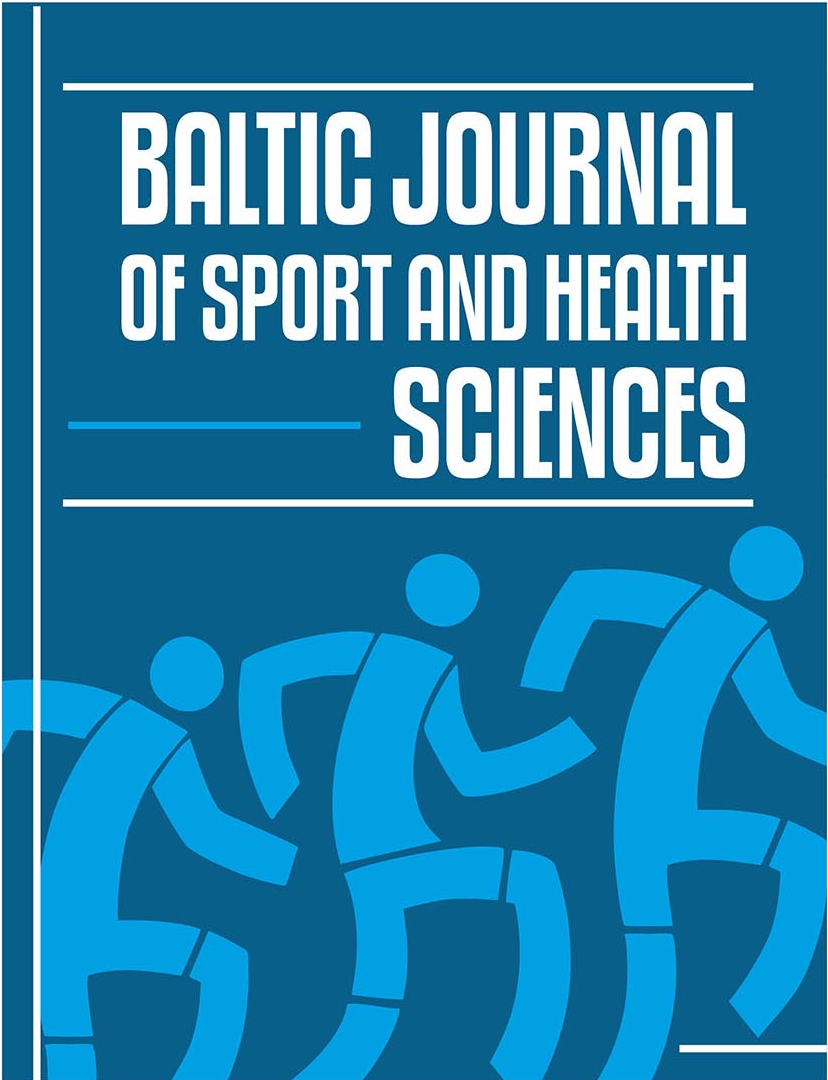 Downloads
How to Cite
Kasap, M. C. ., & Bavli, Özhan . (2022). Examining the Healthy Living Behaviors and Health Anxiety Level of Elite Female Volleyball Players During the Covid-19 Process. Baltic Journal of Sport and Health Sciences, 3(126), 11-15. https://doi.org/10.33607/bjshs.v3i126.1273
Section
Health, Rehabilitation and Adapted Physical Activity
License
Copyright (c) 2022 Author(s). Published by Lithuanian Sports University.
This work is licensed under a Creative Commons Attribution 4.0 International License.