Empowerment for Education of Students with Special Education Needs
Abstract
Background. Teachers who are in favour of education of students with special needs (SEN) together with their
peers (inclusive education) appreciate the role of parents in the education process of students. However, Čiuladienė
and Paužienė (2012) indicate that the majority of Lithuanian general education schools are not sufficiently prepared
for inclusive education.
Methods. The sample consisted of 170 parents of students with SEN in grades 5–10. The scale of Parental
Involvement in School was used to establish parental involvement in children's education process.
Results. The parent involvement levels in children's education process were established using three five-point
scales: Parent Involvement with Teacher/School – 1.60  points; Teacher Involvement with Parent – 2.22 points;
Parent Involvement with Child's Schoolwork – 3.03 points.
More educated parents compared to parents with lower education indicated that communicating with teachers
they really felt equal partners (χ 2  = 20.37, p < .001).
Parents admit that better collaboration between parents and teachers can more encourage open and honest
communication  between  them  (63.5%). A  little  less  than  three-quarters  of  parents  often  or  very  often  received
information from teachers about their children's learning and behaviour. Parents who claimed to have sufficient
knowledge of educating their children sometimes indicated that they needed teachers and other professionals to help
them with their children's development problems (χ 2  = 14.11, p < .001).
Conclusions. Most parents were involved in the education of pupils with SEN at home but they were little
involved in their children's educational process at school and other school activities.
Keywords: student, special education needs, parent, teacher.
Downloads
Download data is not yet available.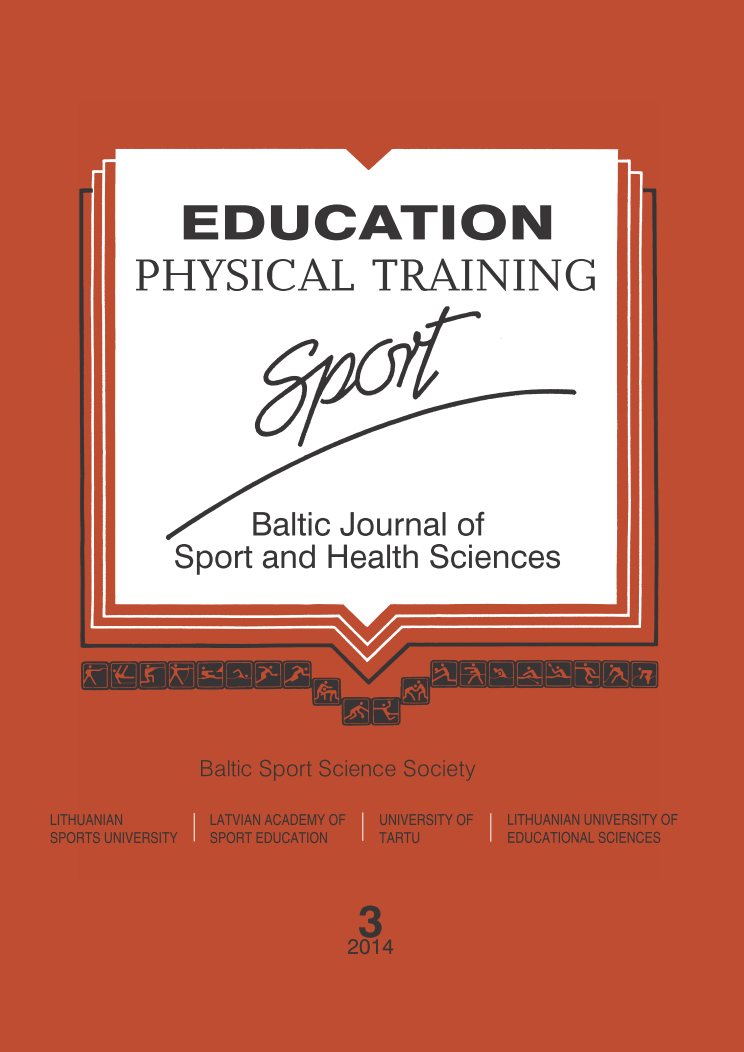 Downloads
How to Cite
Dumčienė, A., & Šukys, S. (2018). Empowerment for Education of Students with Special Education Needs. Baltic Journal of Sport and Health Sciences, 3(94). https://doi.org/10.33607/bjshs.v3i94.125
Section
Social Sciences in Sport
License
Each Article is an original contribution and not plagiarized/copied from any source/individual. It does not contravene on the rights of others and does not contain any libellous or unlawful statements and all references have been duly acknowledged at the appropriate places.
The article submitted only to Baltic Journal of Sport and Health Science, and it has not been previously published or submitted elsewhere for publication in a copyrighted publication.
The Author hereby authorizes the journal to edit, modify and make changes in the Articles/Research paper to make it suitable for publication in Baltic Journal of Sport and Health Science.
The Author hereby assigns all the copyright relating to the said Article/Research Paper to Baltic Journal of Sport and Health Science.
The Author has not assigned any kind of rights to the above said Article/Research Paper to any other person/Institute/Publication.
The Author agrees to indemnify Baltic Journal of Sport and Health Science against any claim legal and/or otherwise, action alleging facts which if true, constitute a beach of any of the foregoing warranties.