Effects of Physical Activity on the Physical Condition and Quality of Life of Elderly People
Abstract
Background: The article raises a topical scientific problem regarding the physical inactivity and low physical capacity of the elderly population, the indicators of which, according to researchers in old age, can help predict institutionalization, disability, or even the risk of premature death. Various organizations around the world are striving to increase the number of physically active people by raising awareness and developing preventive measures. In this study, we looked for optimal activities that can effectively improve the physical capacity and quality of life self assessment of older people.
Methods: Eurofit tests were used to assess physical capacity (Jones, & Rikli, 2002). The study assessed the physical capacity of elderly people to determine body composition, motor system capacity, skeletal muscle capacity, and cardiovascular capacity. A shortened version of the WHO questionnaire (World Health Organization Quality of Life 100 - WHOQOL-100), WHO-BREF-26 was used to assess quality of life (World Health Organization, 2012).
Results: The indicators of quality of life of the subjects did not improve in a statistically significant way after physically energetic activities – exercise, swimming and Nordic walking. The indicators of physical capacity of the subjects improved in a statistically significant way after physically energetic activities. The three-month exercise increased hand muscle strength and body composition, swimming activity increased hand muscle strength, upper body flexibility and motor system performance indicators, Nordic walking statistically significantly improved upper body flexibility.
Conclusions: Different physical activity activities significantly improve different components of physicalcapacity.
Keywords: physical activity, elderly people, physical capacity.
Downloads
Download data is not yet available.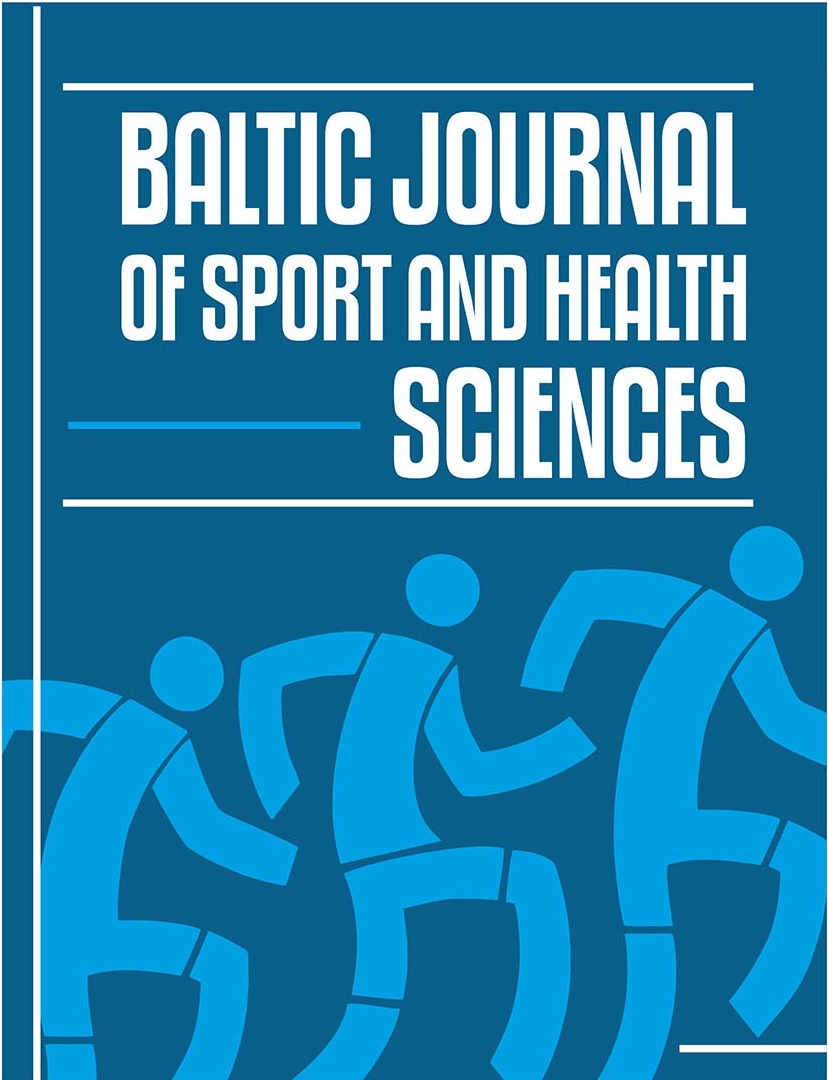 Downloads
How to Cite
Burbaitė, E., & Česnaitienė, V. J. . (2022). Effects of Physical Activity on the Physical Condition and Quality of Life of Elderly People. Baltic Journal of Sport and Health Sciences, 2(125), 13-17. https://doi.org/10.33607/bjshs.v2i125.1221
Section
Health, Rehabilitation and Adapted Physical Activity
License
Copyright (c) 2022 Author(s). Published by Lithuanian Sports University.
This work is licensed under a Creative Commons Attribution 4.0 International License.