Explaining the Relationship between Autonomy Support and Motivational Process of Health Behavior in Patients with Diabetes from Self-Determination Theory Perspective: Literature Review
Abstract
Background. The aim of this study is to provide an overview of the research examining the relationships between
contextual factor – autonomy support – and motivational process to control diabetes using self-determination theory
as a guiding framework.
Methods. Overview of published literature of applying SDT examining motivation and behavior in patients with
diabetes was performed. Sage, Medline and Google Scholar data basis were searched using "autonomy support and
diabetes" and "self-determination and diabetes" words combinations. Literature review included cross-sectional,
longitudinal research and experimental studies.
Results. Research shows that autonomy support directly affects autonomous motivation, competence and patient
satisfaction. Through the mediators in the behavior motivation model - autonomy and competence – autonomy
support is associated with diabetes related behavior, physiological and psychological outcomes.
Conclusions. It may be concluded that interrelationship between contextual social (relationship with health care
specialists), inner psychological (motivation) and physiological (glycemic index) factors is crucial considering the
content of educational programs of diabetes care. So, minimization of long-term diabetes complications, enhanced
psychological health and quality of life could be expected if health professionals provide autonomy support for their  diabetes patients.
Keywords: autonomous motivation, perceived competence, health-behavior.
Downloads
Download data is not yet available.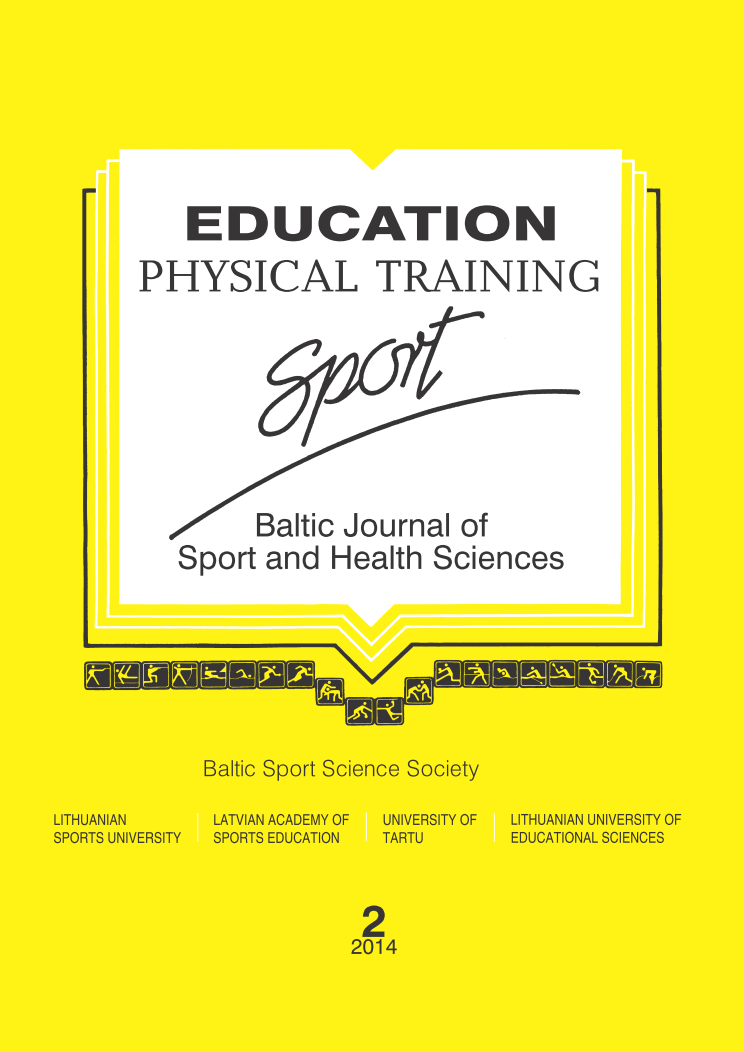 Downloads
How to Cite
Miežienė, B., Sinkariova, L., & Jankauskienė, R. (2018). Explaining the Relationship between Autonomy Support and Motivational Process of Health Behavior in Patients with Diabetes from Self-Determination Theory Perspective: Literature Review. Baltic Journal of Sport and Health Sciences, 2(93). https://doi.org/10.33607/bjshs.v2i93.117
Section
Social Sciences in Sport
License
Each Article is an original contribution and not plagiarized/copied from any source/individual. It does not contravene on the rights of others and does not contain any libellous or unlawful statements and all references have been duly acknowledged at the appropriate places.
The article submitted only to Baltic Journal of Sport and Health Science, and it has not been previously published or submitted elsewhere for publication in a copyrighted publication.
The Author hereby authorizes the journal to edit, modify and make changes in the Articles/Research paper to make it suitable for publication in Baltic Journal of Sport and Health Science.
The Author hereby assigns all the copyright relating to the said Article/Research Paper to Baltic Journal of Sport and Health Science.
The Author has not assigned any kind of rights to the above said Article/Research Paper to any other person/Institute/Publication.
The Author agrees to indemnify Baltic Journal of Sport and Health Science against any claim legal and/or otherwise, action alleging facts which if true, constitute a beach of any of the foregoing warranties.