Experiences of People who Acquire Motor Disability, in Adapting to Internal and Environment Changes
Abstract
Background. In Lithuania, from 2017 to 2018, in the age group of 16–64 years, the number of people with a disability increased from 18.3% to 19.4% (Statistics on Persons with Disabilities, 2018). According to the 2014 European Statistical Data, as many as 27.1% of over 16-year-olds with a disability in Europe reported prevailing limitations on their activity (Centre for European Social and Economic Policy, 2017). The significance of this current situation increases the relevance of this study, because insufficient attention is paid to disability research; researchers from around the world state that this area receives little of their attention (Rios et al., 2016; Shepherd, 2016; Williams & Moore, 2011).
Methods. semi-structured interview, qualitative analysis of content.
Results. Negative reaction towards one's own body and the perceived irreversible physical changes after acquiring a disability provokes negative feelings, harmful behavior, and limits one's interaction with the environment. For those who acquire a disability, interaction with the environment encompasses difficulties in entering buildings, reaching for objects, moving outside or receiving certain services. When assessing communication with other people, after acquiring a disability, in many cases, communication with friends worsens, but becomes better with family and relatives. The process of overcoming the disability happens systematically – accepting the acquisition of disability and adapting to the changes that occur; taking up sports or communal activity in order to strengthen oneself physically, emotionally and engage in social life; expressing the inequalities prevalent in society regarding disability and the proposed possible ways to improve the situation.
Conclusion. People who acquire a disability encounter internal reactions and interaction with the changes in their environment, which create the strategic need to overcome the acquired disability and adapt to it.
Keywords: movement disability, acquired disability, internal changes, environment changes, experiences.
Downloads
Download data is not yet available.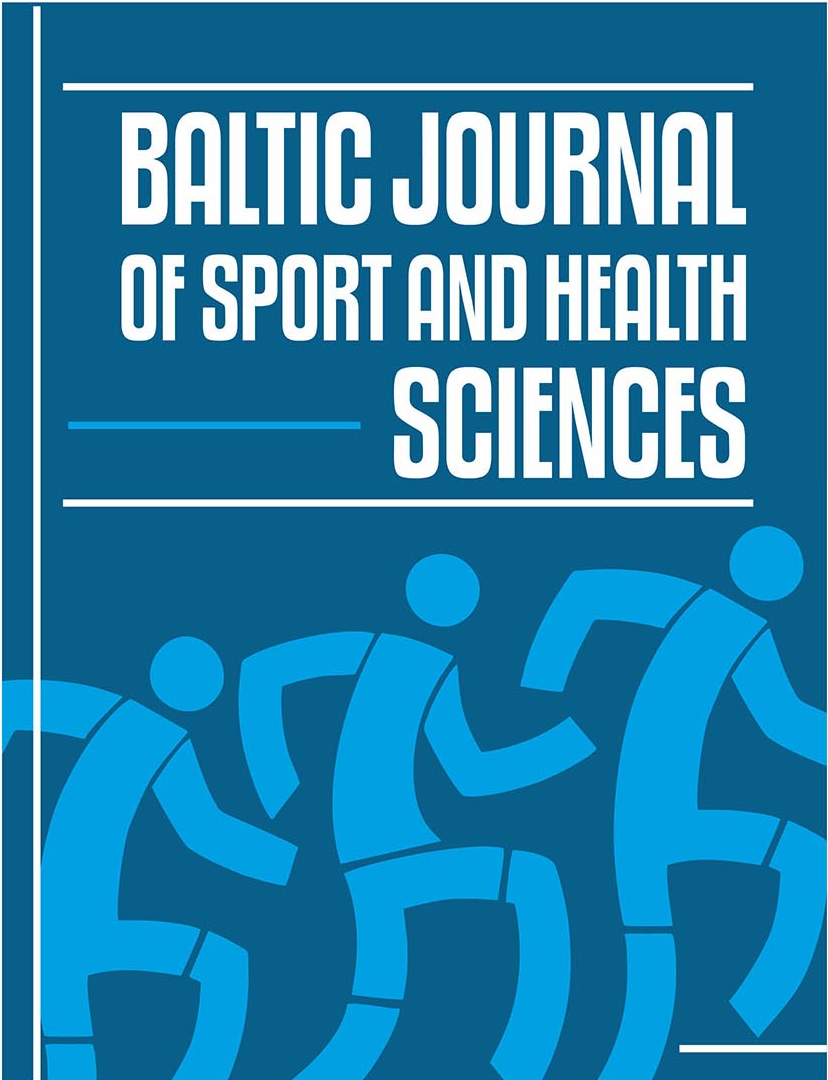 Downloads
How to Cite
Matelionytė, K. ., & Karanauskienė, D. . (2021). Experiences of People who Acquire Motor Disability, in Adapting to Internal and Environment Changes. Baltic Journal of Sport and Health Sciences, 4(123), 13-22. https://doi.org/10.33607/bjshs.v4i123.1143
Section
Health, Rehabilitation and Adapted Physical Activity
License
Copyright (c) 2022 Author(s). Published by Lithuanian Sports University.
This work is licensed under a Creative Commons Attribution 4.0 International License.