The Effects of Acute Ingestion of a High-fat Solution, compared to a High-Carbohydrate Solution, on Skeletal Muscle Oxygenation, Fat Oxidation and Performance During a 2-hour Cycling Effort Followed by a Short Time Trial in Cyclists and Triathletes
Abstract
This study aimed to determine the effects of consuming a high fat solution (HFS) compared to a high carbohydrate solution (HCS) during a cycling effort on substrate oxidation, muscle oxygenation and performance with cyclists and triathletes. Thirteen men participated in this study (age: 30.4 ± 6.3 y; height: 178.7 ± 6.1 cm; weight: 74.9 ± 6.5 kg; V̇O2 peak: 60.5 ± 7.9 mlO2×kg-1×min-1). The solutions were isocaloric (total of 720 kcal) and were consumed every 20 minutes. Each solution of HFS contained 12.78 g of lipids, 1.33 g of carbohydrates and 0.67 g of proteins, and each solution of HCS contained 28 g of carbohydrates. We measured pulmonary oxygen consumption and skeletal muscle oxygenation, using a Near Infrared Spectrometer (NIRS) during a cycling effort consisting of 2 hours at 65 % of maximal aerobic power (MAP) followed immediately by a 3-minute time-trial (TT). We observed that the consumption of the HFS increased the rate of fat oxidation at the end of the sub-maximal effort (0.61 ± 0.14 vs 0.53 ± 0.17 g×min-1, p < 0.05). We have also shown that the HFS negatively affected the performance in the TT (mean Watts: HCS: 347.0 ± 77.4 vs HFS: 326.5 ± 88.8 W; p < 0.05) and the rating of perceived exertions during the sub-maximal effort (modified Borg Perceived Exertion scale: 1–10) (mean: 3.62 ± 0.58 for HCS vs 4.16 ± 0.62 for HFS; p < 0.05). We did not observe a significant effect of the acute consumption of the HFS compared to the HCS on muscle oxygenation during the cycling effort. Finally, we observed that cyclists who demonstrated a high skeletal muscle deoxygenation relative to their pulmonary oxygen consumption (DHHb/V̇O2) had a higher fat oxidation capacity (higher Fatmax). In conclusion, even though the consumption of HFS increased the rate of fat oxidation at the end of a sub-maximal effort, it did not affect muscle oxygenation and it negatively affected performance and perceived exertion during a time-trial and caused gastro-intestinal distress in some participants.
Keywords: Fat oxidation, Skeletal muscle oxygenation, Lipid supplementation, Carbohydrate supplementation, Near Infrared Spectroscopy (NIRS), Cycling, Triathlon.
Downloads
Download data is not yet available.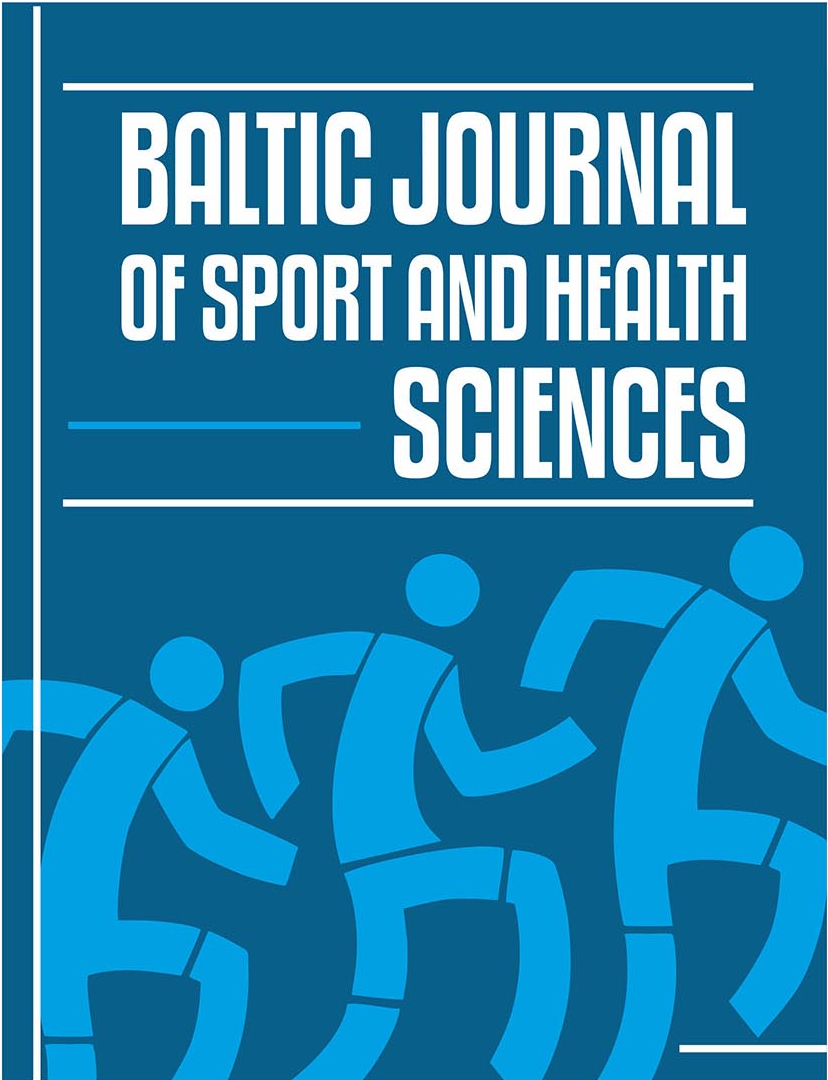 Downloads
How to Cite
Jolicoeur Desroches, A. ., Domingue, F. ., Laurencelle, L. ., & Lajoie, C. . (2021). The Effects of Acute Ingestion of a High-fat Solution, compared to a High-Carbohydrate Solution, on Skeletal Muscle Oxygenation, Fat Oxidation and Performance During a 2-hour Cycling Effort Followed by a Short Time Trial in Cyclists and Triathletes. Baltic Journal of Sport and Health Sciences, 3(122), 42-58. https://doi.org/10.33607/bjshs.v3i122.1110
Section
Sports Physiology
License
Copyright (c) 2021 Author(s). Published by Lithuanian Sports University.
This work is licensed under a Creative Commons Attribution 4.0 International License.