The Mediation Effect of Overall Brand Equity between Brand Superiority and Media Consumption Behaviours of Sport Team Consumers During COVID-19
Abstract
Background. During the COVID-19 pandemic, it is paramount to investigate how to influence professional sport team consumers' behaviours towards media consumption, which is an indirect consumption of sports products with importance raised by the lockdown. The effect of brand superiority, one of the essential consumer judgments about the brands, on some behavioural intentions of sport team consumers was examined before; however, the role of brand superiority and overall brand equity on media consumption behaviours in pandemic conditions lacked empirical investigation. Therefore, this study aims to examine the relationship between brand superiority, overall brand equity and media consumption behaviours among professional sports teams' consumers during the COVID-19 pandemic.
Methods. The participants of this quantitative study were 232 volunteer football (soccer) consumers who support a team in the Turkish Super Football League. The data was collected in 3 weeks using the online convenience sampling method. Confirmatory factor analysis (CFA) and structural equation modelling (SEM) were used in data analyses, and direct and indirect paths tested by the bootstrapping method.
Results. The results of the study showed that brand superiority did not have a direct effect on media consumption behaviours of sport team consumers. Besides, overall brand equity had a direct effect on media consumption behaviours and mediated the relationship between brand superiority and media consumption behaviours.
Conclusions. The evidence in this study indicates sport managers that the cognitive judgement of sport consumers, generally related to the more functional aspect of a sports product alone not an efficient way to directly influence sport team consumers toward media consumption behaviours even in COVID-19 pandemic. Brand equity, however, found to be an effective tool to address for directing sport team consumers' behaviours toward media consumption in the extraordinary circumstance currently exist.
 Keywords: branding, sports industry, spectator sports, professional sports teams, sports consumers.
Downloads
Download data is not yet available.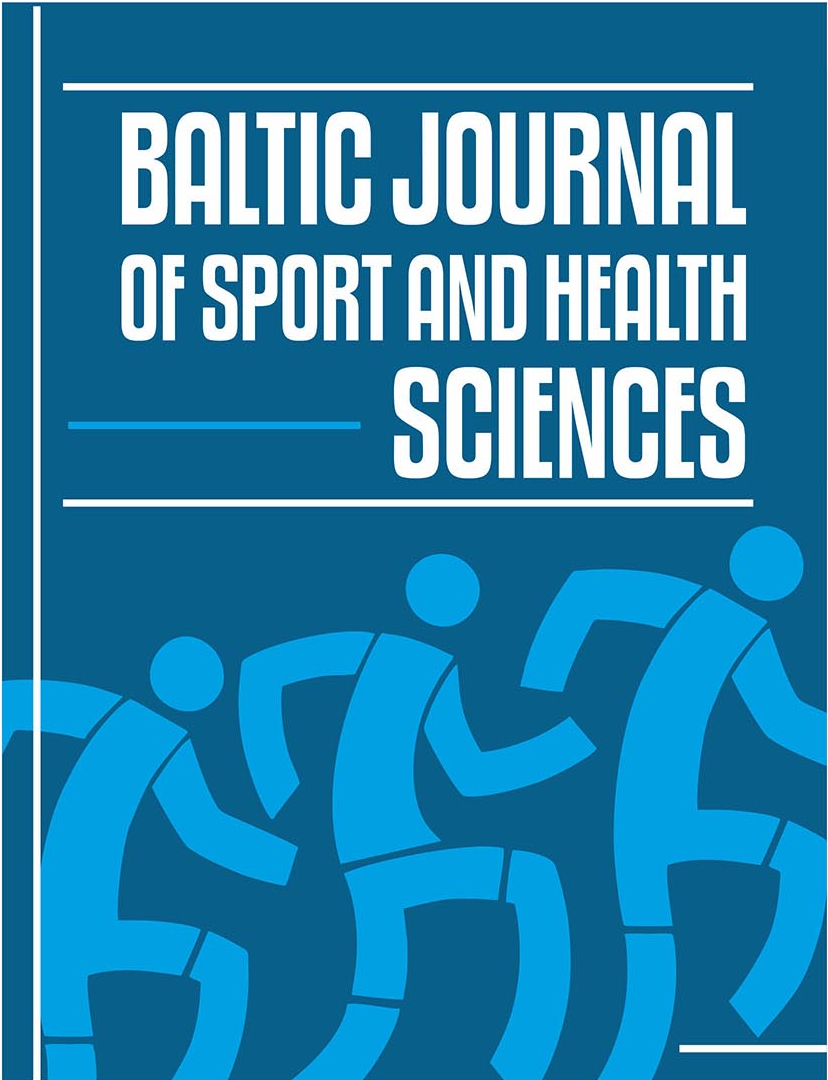 Downloads
How to Cite
Yağiz, K. (2021). The Mediation Effect of Overall Brand Equity between Brand Superiority and Media Consumption Behaviours of Sport Team Consumers During COVID-19. Baltic Journal of Sport and Health Sciences, 3(122), 25-32. https://doi.org/10.33607/bjshs.v3i122.1108
Section
Social Sciences in Sport
License
Copyright (c) 2021 Author(s). Published by Lithuanian Sports University.
This work is licensed under a Creative Commons Attribution 4.0 International License.